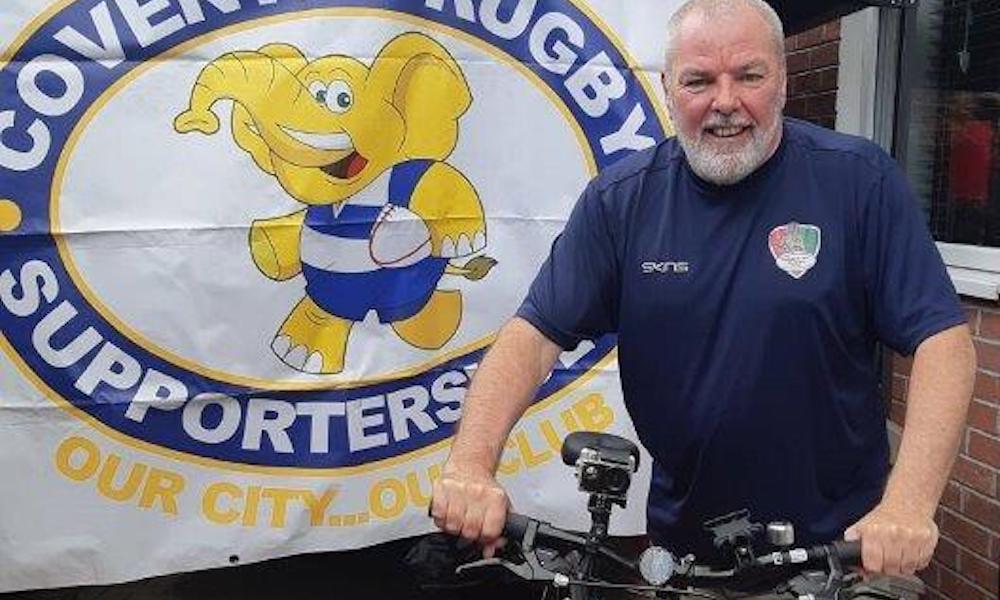 Phil Reynolds, a stalwart and treasurer of the Coventry Rugby Supporters Club, is getting on his bike this September to raise funds for Cancer Research UK.
And both the club and Supporters Club are encouraging you to use your own two wheels and join his efforts to help beat this terrible disease.
Phil is aiming to complete 300 miles on his bike between September 1st and 30th as part of the Cycle 300 Challenge for Cancer, representing at least 10 miles a day or 70 miles each week, in memory of his brother, Joe, who sadly succumbed to cancer in 2007 aged just 49.
The ongoing pandemic has caused a dramatic reduction in fundraising for charities such as Cancer Research UK, and every penny will help fund life-saving research.
"A couple of years ago Coventry Rugby decided to do a 10k charity walk for Zoe's Place, a local children's hospice," Phil says. "I took part in this event on behalf of the Supporters Club and thoroughly enjoyed it. We managed to raise a good sum of money for the hospice as well.
"During the lockdown I purchased a bike and started to cycle, and even though I'm 59 and carrying a bit (a lot!) of timber I couldn't resist taking on the Cycle 300 Challenge for Cancer Research.
"I would imagine that all of us knows someone who has passed away or been affected by cancer, and hopefully we can help Cancer Research UK bring a bit of the funding gap brought about by the pandemic."
Head to https://fundraise.cancerresearchuk.org/page/phils-cycle-300-fundraising-page-44 to donate, or – even better – if you want to join in with this effort then please email Phil via phil_reynolds@sky.com