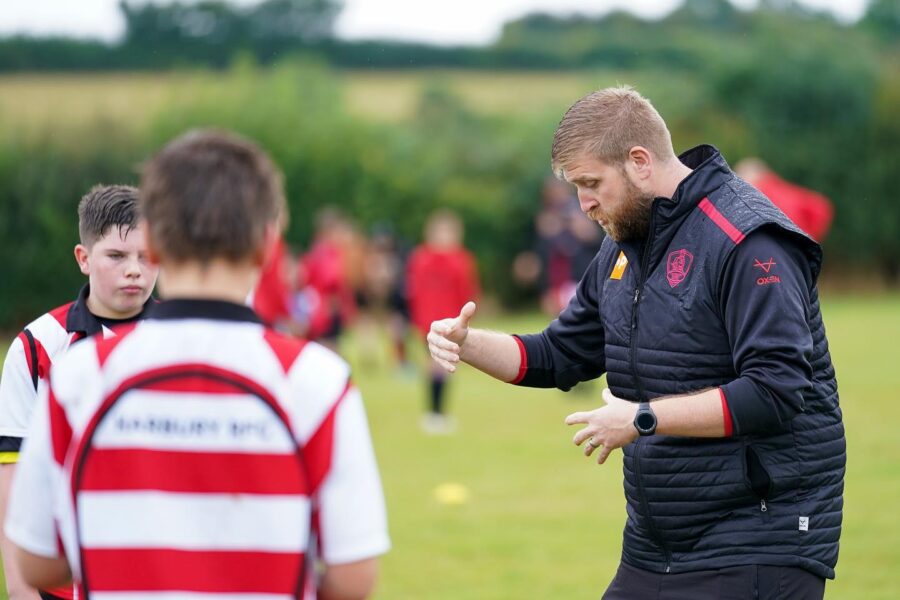 Coventry Rugby's February half-term camps have been announced. Alongside the Rugby Camps, the Community department will be continuing their great work with Project 500. These camps are for disadvantaged children from the local area. The initiative is funded by Coventry Foundation.
Led by our community coaches, kids aged between 6-14 years old will focus on the key skills they need for all forms of the game, including ball skills, game awareness, safely managing contact situations (if applicable/age-dependent) and game elements. Depending on availability, some of our professional players will also make an appearance at the camps. Our camps follow the latest RFU guidance and protocols.  
The camp dates open to the general public are as follows:
Wednesday 23rd February 2022 Rugby Camp hosted at Bedworth Rugby Club
Thursday 24th February 2022 Rugby Camp hosted at Kenilworth Rugby
Friday 25th February 2022 Rugby Camp hosted at Keresley Rugby
Pick up / drop off times: All children should arrive at 9:30 am and pick up is from 3.00 pm.
What your child should bring with them? All participants are encouraged to bring their own towel, boots, trainers, waterproofs, plenty of water/drink and hand sanitiser. Lunch is not provided. 
Click here to book your child place online.