COVENTRY Rugby is delighted to confirm that two more members of the current record-breaking squad, Will Maisey and Scott Tolmie have signed two-year contract extensions running until the end of the 2019-20 season.
Fly-half Maisey, 25, has made 78 appearances for the Blue & Whites in two spells at the Butts Park club and – last season's player of the year – is the top points scorer in National League One this season.
Hooker Tolmie, 24, joined from Birmingham Moseley before the start of last season and has scored 20 tries in his 51 appearances to date – an impressive strike rate for a front row forward.
Both have played important roles in the run which has put Cov 26 points clear at the top of National League One.
"Scott and Will have both continued their development this season, and have consistently been key performers for the team," said director of rugby, Rowland Winter.
"Both contribute to the club on and off the pitch and have been involved in nearly every squad we've picked.
"I am delighted that they will continue to be involved and develop further for the next two seasons, I am sure there is much more to come from both of them."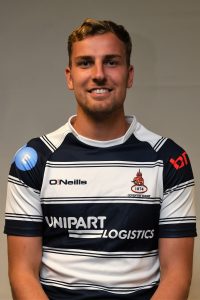 Will Maisey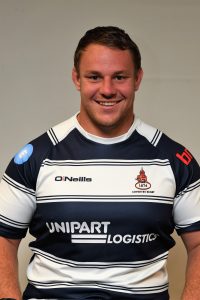 Scott Tolmie
Said Maisey: "I'm absolutely delighted. I've really enjoyed the last two years at Coventry and I'm looking forward to the future now, things are looking good.
"The team is performing really well, our last two performances were probably the best of the season so far, so if we can continue that for the next seven games there's only one way we're going to go and that's to the place we want to be."
Twelve points at Darlington Mowden Park last time out took Maisey on to 207 for a season which he hopes will bring promotion to the Championship where he played for Nottingham three seasons ago.
"I don't know where I was at the same point last year when I finished on 245," he said, "but I want to try to get to that 300 mark by the end of the season though I'm not sure if it's possible now.
"Providing the next few games go the way we want, I'll be looking forward to playing in the Championship again – it's been my ambition to get back there.
"I've had that one season there and I really want to progress and make sure that I am capable of paying at Championship level week in, week out.
"If we add some more experienced players to the squad that will also help me to improve as a player – the more quality there is in the squad, you're only going to learn."
Tolmie is also enjoying an excellent season, showing his versatility by slotting into the back row on occasions, and with 12 tries he is in the top ten scorers in the division.
"It's always nice to know that a club has faith in you and I'm very happy to re-sign," he said.
"It was a pretty easy decision for me to take, especially with the way the club is moving forward, the way we've gone this season, and our aspirations for next season and the future.
"I didn't need to look elsewhere, I was happy to sign and just wanted to get it sorted and done.
"It's nice to have a two-year deal as well and have that bit of security. Obviously, there's still pressure on you to perform, it's just nice to know that I'm here for two years and can concentrate on my game, and don't have to look around – it's quite a stressful time when you're trying to find a contract.
"I've really enjoyed my time here and it's nice to know the club has confidence in me and I can repay that with some loyalty which I'm more than happy to do.
"My plan when I came was to be here for one or two years improving my game before hopefully going back up to the Championship, and to do that with Coventry would just make it even better.
"The coaches have been spot on, the lads get on really well on and off the field, and I'm just really looking forward to another two great years."
Re-signing also leaves the way open for the pair to continue their own personal rivalry. This season it took the form of a post-training kicking competition which, not surprisingly, was won by Maisey who came out on top in each of the 14 weeks– although, he said, "to be fair to Scott, he got close on a couple of occasions but couldn't hold his nerve on that last kick."
Next season? "It might have to be line-out throws or scrummaging – something just to even up the field a little bit," said Tolmie. "Or maybe make him kick with his right foot…."