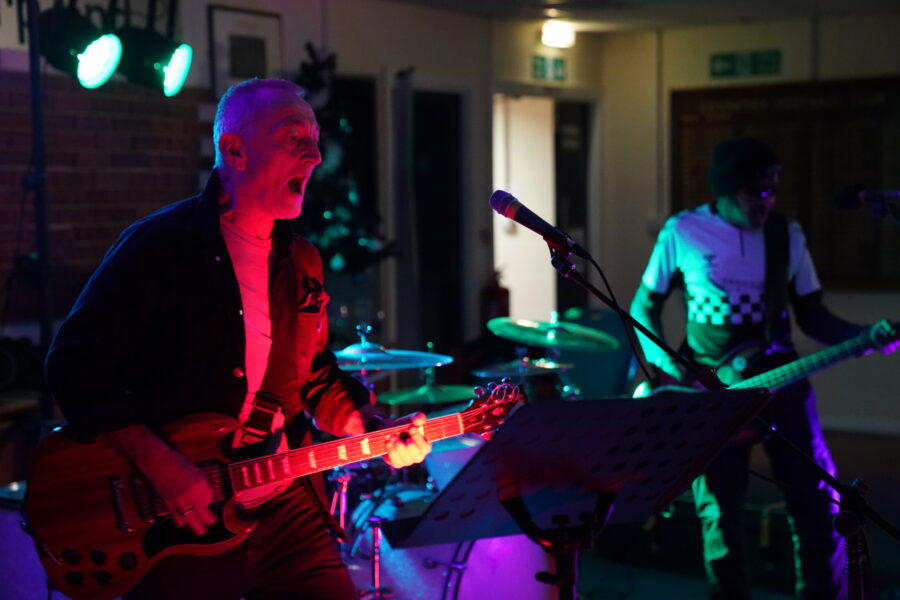 The final may be played away – but the party remains at home!
Upon returning to Butts Park Arena (approx. 7:30 pm), Coventry will be hosting a Cup Final after party with all of the players and coaching staff and hopefully as many supporters as possible.
This weekend is a huge occasion for the club as it marks 48 years since Coventry has reached the finals of an RFU club competition. In 1974, Coventry defeated London Scottish with 22 points to 6 to win the John Player Cup; as the RFU called it then. One of our club Directors Peter Rossborough competed in that final and helped Coventry lift the cup that year.
This year's Cup campaign has been a miraculously positive end to the season thanks to the hard work and dedication of the players and staff. We hope to see as many supporters at Butts Park Arena on Saturday evening to celebrate this occasion.
The Reward band – who has been a fan favourite throughout the League season, returns to play live this weekend. If you want to show off your own vocals, we will also have Coventry Karaoke ready to go after the Reward band's set.
Both Millerchip and Jon Sharp bars will be open and food will be available to purchase. Entry to the event is completely FREE! Doors will be open from 7:30 pm and we will issue live updates on when the Coventry faithful are expected to return to the BPA.
If you do wish to go to the final in Ealing, Coventry Rugby Supporters Club has organised for a number of coaches to depart and return to Butts Park Arena. Breakfast batches will be available to purchase prior to departure and the coaches will return to the after-party. Coach tickets cost £20 for CRSC members, £25 for non-members and £10 for U18s. Limited availability remaining, please contact CRSC1874@gmail.com to book.