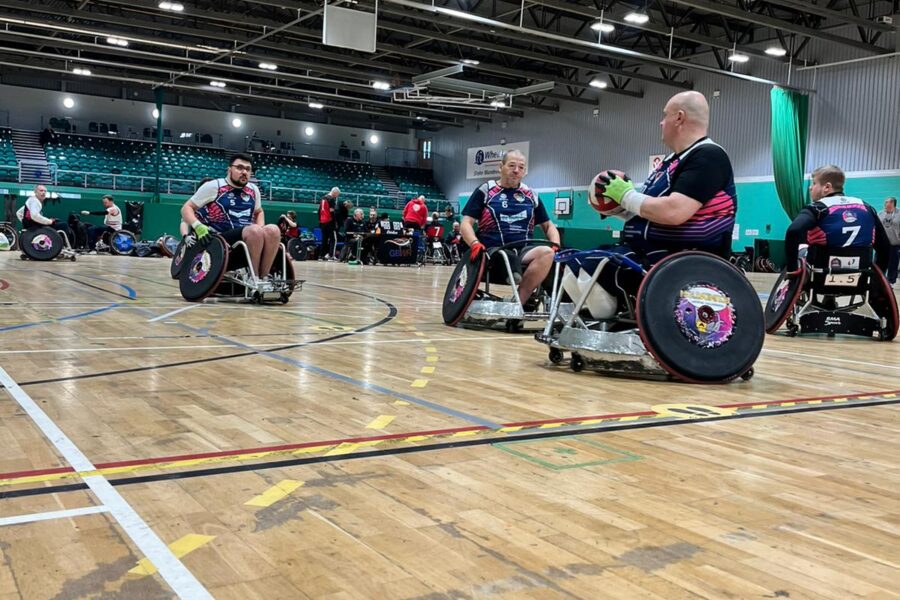 Coventry Rugby's wheelchair rugby team Coventry Stampede close out their season on Sunday in the final instalment of the GBWR 2021 Championship. The Stampede finished in joint second with Team Solent Sharks just 4 points behind league leaders Northampton Saints.
The opening game against the Endeavour got off to a stuttering start but Coventry managed to find their rhythm and went on to win 17-12. There was hardly time to rest before the second round against Coventry's joint second competitors, Solent Sharks. Coventry asserted their dominance and went on to win emphatically 21-13. The first two games were intense however the next game against the Barbarians proved a challenge. The Barbarians played great rugby to keep in touch but Coventry edged through to win 18-14.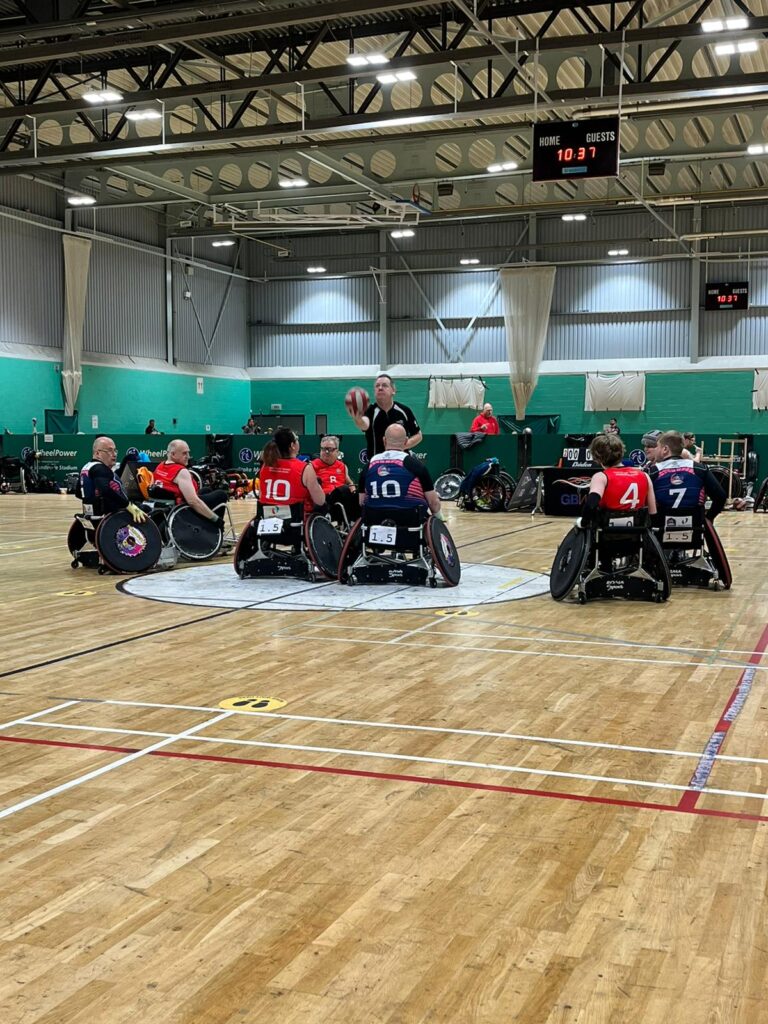 The final game of the day was against the league leaders the Northampton Saints. Coventry pressed hard but the saints had the edge and went on to win comfortably. Congratulations to Saints on winning the GBWR Championship. Coventry finishes second in the league.
Head coach Mandip Sehmi was pleased with the team's performance, "It's been a fun few months for the team, everyone has enjoyed playing rugby again after what has felt like an age during this pandemic. We've made some great strides in growing as a team both on and of court. New members have slotted straight in and gained valuable court time. I'm so proud of the teams performances, all the hard work in training has paid off. We will break for the festive period and look to continue our progression next year. A huge thank you to the team staff who keep us rolling and to Coventry Rugby and the foundation who support us. Have a Merry Christmas and a Happy New Year from the team! Please get in touch if you'd like to get involved in wheelchair rugby! We're looking for players, volunteers and of course sponsors to support the team in the new year!"
Coventry Stampede train at the Coventry Connexion every Thursday from 7-9 pm, if you would like to get involved please contact Mandip: msehmi@covrugby.co.uk.