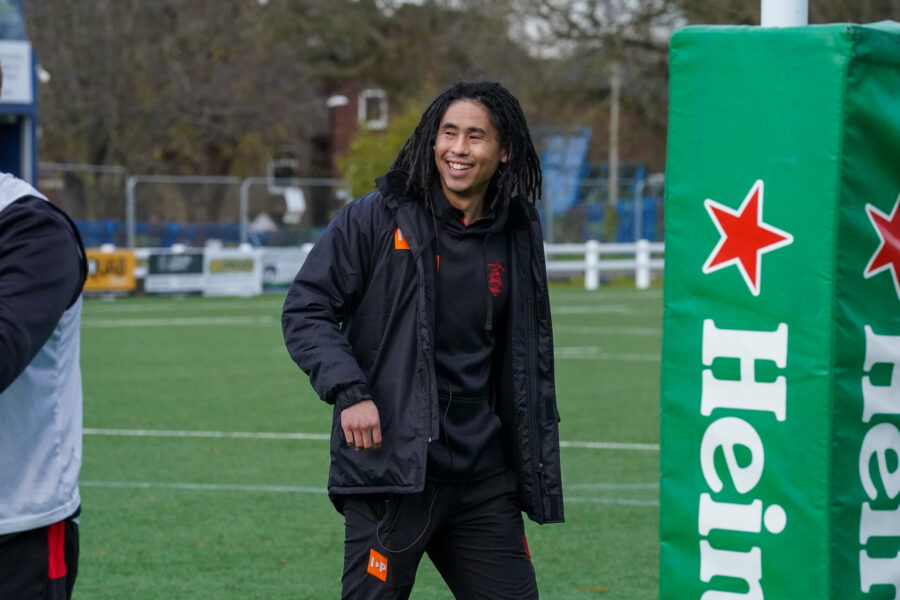 Concussions are a significant health concern facing contact sports, especially in the world of rugby union. The issue is something that increasingly populates the media, concerning the long term effects of repeated concussions such as CTE, severe depression, anxiety and early-onset dementia. Many high profile sports stars have stepped forward with their symptoms to detail their experience of the repercussions of contact sport. It doesn't need to be said that reducing concussion incidents would provide significant performance benefits.
There is currently very minimal evidence on what factors increase the risk of concussion – an issue Coventry Rugby's Head Physiotherapist Matthew Look feels very strongly about. "If we don't know what the risk factors are, how can we apply an effective intervention? Look explains.
It is because of this that Look has embarked the club and players in a three-year concussion project aiming to mitigate the associated risks of concussion. This first-year looks at aiming to identify some of the risk factors in elite rugby players. Once the physical attributes have been identified that may be associated, the next phase is to apply interventions to see if we can change any of those attributes in a positive way. The third phase is to put it all together and apply the most useful interventions in combination and hopefully, the project will see that the concussion incidence trend decreases.
Coventry Rugby conducted 20 hours of testing over 3 days on 57 players from the senior and academy squads. Phase one began at the beginning of the season starting with a series of tests for data collection which included:
Laser testing of the head and neck to measure movement accuracy
Range of motion testing using a headpiece with inbuilt inclinometers
Ultrasound measurement of spinal muscle size and fuction
Strength testing using a forceframe fitted with load cells in 4 directions
This study has international collaboration pulling experts from across the world. Matthew Look has connected with leading researchers from Coventry University, Swansea University as well as a sonographer and a radiology consultant in South Wales. Further afield, Look has also connected with a leading concussion research team in Australia who have agreed to use their software and technical expertise to help analyse the data collected.
This is a very exciting time that could map the way in regards to how rugby teams across the globe approach concussion injuries and interventions. A project of this size is rare in professional rugby and certainly places Coventry Rugby at the forefront of concussion risk mitigation research – particularly in the Championship league. The next data collection period will be in mid-January.