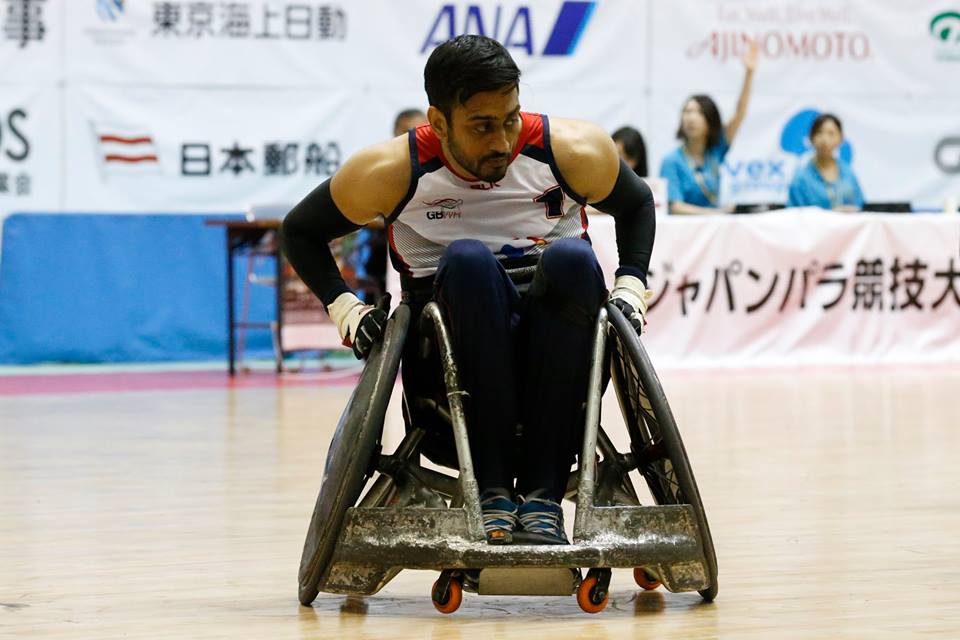 Coventry Wheelchair Rugby Club is entering its first tournament this weekend.
The team began training at the start of 2019, having had four taster sessions in the second half of 2018, under the tutelage of triple Paralypian Mandip Sehmi, who represented Great Britain at the Beijing, London and Rio Paralympics.
Coventry Wheelchair Rugby will be competing against Brighton Buccaneers, Woodbridge Wheeled Warriors and Hatfield Comets in the opening round of the 2019 GB Wheelchair Rugby 5s Summer League at Stoke Mandeville Stadium this Sunday (May 19th).
"We're really excited by the prospect of testing ourselves against other teams this weekend," Sehmi commented. "The players have been training really hard this year and we're all looking forward to seeing how we compare.
"The Legacy of London 2012 has ensured that wheelchair rugby has gone from strength-to-strength in England with a number of teams affiliating to Premiership clubs such as Leicester and Northampton, and I'm delighted that Coventry has joined this group as the first Championship club do so. The support of the club is essential in ensuring the sport grows and flourishes within Coventry.
"Wheelchair rugby is an exciting sport that allows people with varying disabilities to access a sport where they can play on a level playing field.  It is an expensive sport which requires specialist bespoke equipment and companies can make a massive difference by helping us purchase wheelchairs to get more people playing the sport."
Coventry Rugby Managing Director Nick Johnston said that the Wheelchair Rugby team was an important part of the club's ambitions to make its Community Foundation an active member of the city's sporting scene.
"Wheelchair rugby is growing all the time and we're proud to be seeing our team compete for the first time this weekend," he said. "We're committed to making rugby accessible to as many people as possible and it is good to see Coventry join Leicester and Northampton in making the Midlands a hotbed for this version of the sport."
Coventry Wheelchair Rugby trains on Saturdays from 9.30-11.30am at the Xcel Leisure Centre in Coventry. For more details about how you can either support or join the team contact community@coventryrugby.co.uk
CLICK HERE for more details about Sunday's tournament.
Coventry Wheelchair Rugby is part of the Coventry Rugby Community Foundation programme to make rugby more accessible and inclusive.