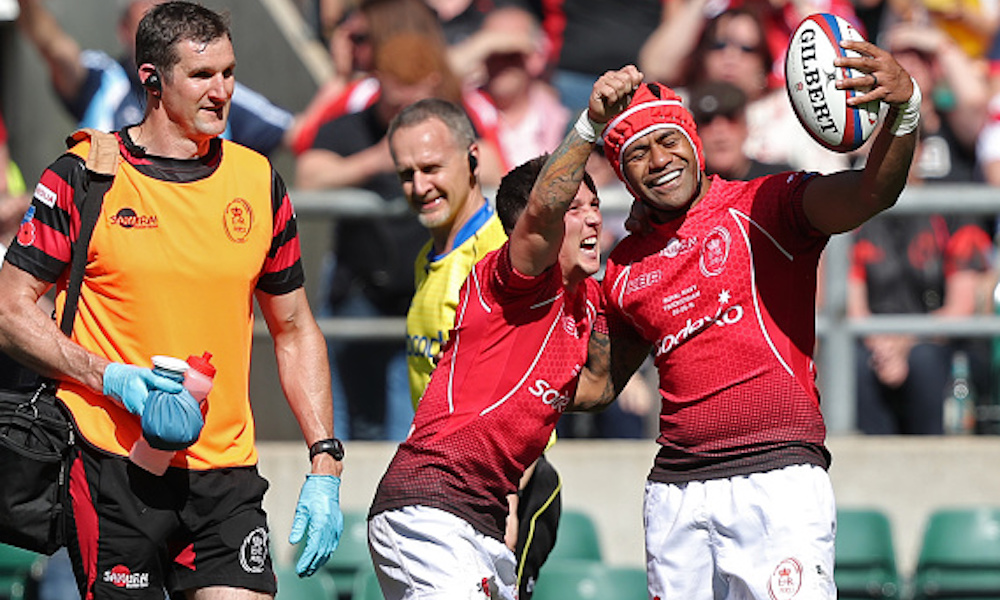 Coventry Rugby will be hosting the British Army at Butts Park on Saturday, March 7th.
This will be a bit of Butts Park history, with the respective first teams having never met before. The Army's 'A' team visited last January to play a Coventry Development XV, with the hosts winning 36-10, and there are close links between the club's current senior squad and the Armed Forces, with both Senitiki Nayalo and Junior Bulumakau having played in the Army v Navy showpiece at Twickenham.
The Army are having a tour of the Midlands this spring, with a fixture at Northampton coming in April before the team heads to HQ in May.
Kick off at Butts Park is at 3:00pm, and the day will also include Men's and Women's Six Nations matches between England and Wales, which will be shown on the TVs in the bar from 12:05 pm.
This match is outside the normal Season Ticket package, but Coventry Rugby is offering Season Ticket Holders a 20 percent discount on their match tickets. A discount code is being emailed, or alternatively you can come to the Butts Park Arena ticket office in person and bring your Season Card, or call 02476 231001 during office hours and quoting your Season Card order number.
This applies to both Season Ticket Holders and Vice Presidents, who can also claim the discounted entry for both general admission and a finger buffet in the Crown and Capital Suites.
Additionally, if you are a member of the Armed Forces (including cadets) you are entitled to purchase your match ticket with a 50 percent discount. To claim this discount you should contact the club office on 02476 231001 and bring your Armed Forces ID on match day to get access to the ground.
Standard entry prices are £10 (adults and concessions), £2 (Under-16s) or £25 (buffet and ticket).
All tickets are subject to a £1 transaction fee.