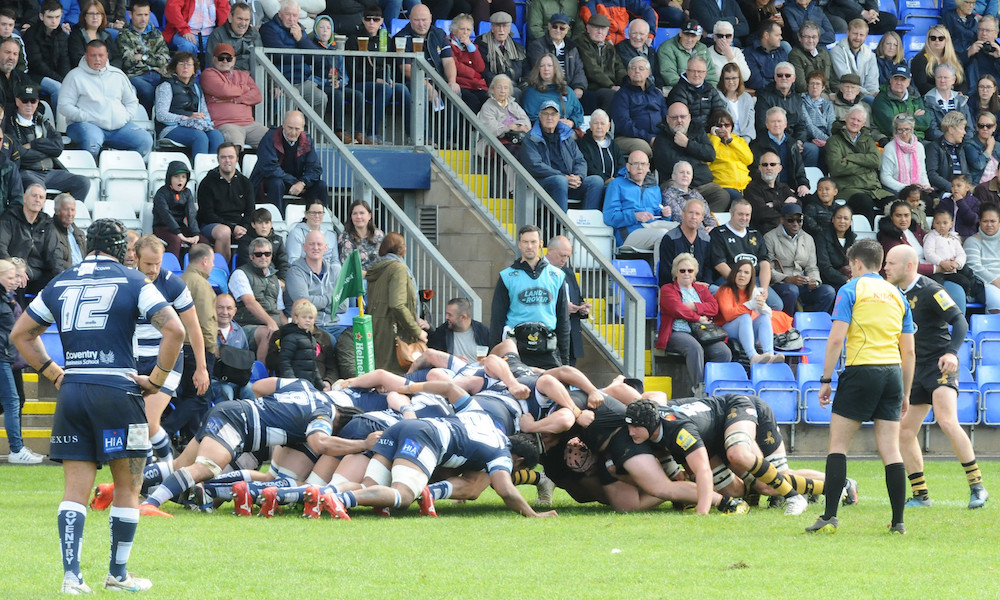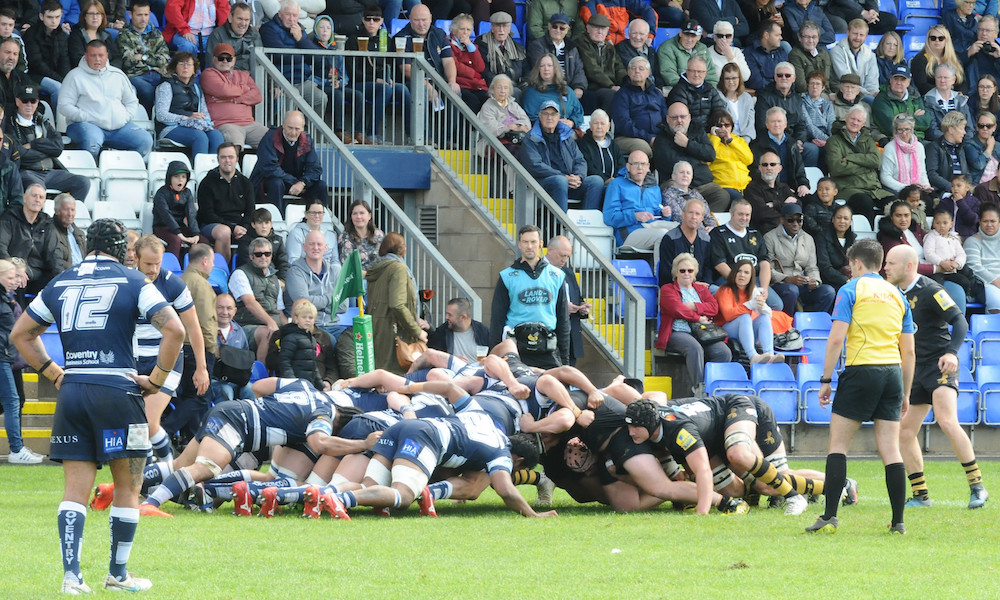 Coventry Rugby can today confirm an updated pre-season schedule which includes three successive home clashes to welcome supporters back to Butts Park Arena to kick off the 2021/22 season.
Nottingham will be the first to visit on Saturday, August 28th, with the Championship side visiting for the first time since December 2019 when the Sky cameras saw a hard fought 25-11 victory to Cov.
Unfortunately, the scheduled derby against Moseley, which had been planned for Friday, August 27th, has been cancelled due to the continuing RFU regulations which prevent a Premiership or Championship side playing a team that are not operating under the DCMS elite staged return to play protocols.
"Whilst we are gutted not to play Moseley, it's great to be able to kick off our season preparations with a tough test against Nottingham." said Director of Rugby, Rowland Winter.
"The game will come at the end of a hard training block so it's a good first opportunity for us to put into action what we've worked on to develop our game."
The next two weekends see Premiership teams visit Butts Park Arena as the pre-season steps up towards the start of the Championship campaign.
Wasps remain the visitors on Saturday, September 4th, returning to Butts Park Arena for the first time since Coventry won 55-14 in August 2018 against a team which then included both experienced players and youngsters who have gone on to become familiar faces in the top flight.
Gloucester have been added into the schedule for a third friendly on Saturday, September 11th.
Cov and Gloucester are two of England's most historic clubs, with some fantastic clashes over the years, when they would play both home and away each season. But it has been 25-and-a-half years since they last met in an 8-all draw at Coundon Road, with the Cov team including future internationals Rob Hardwick and Danny Grewcock, and even longer since the blue and whites last won against Gloucester, back in the 1987/88 season.
"The games against Wasps and Gloucester will undoubtedly be a difficult challenge for us, but they are challenges we are relishing and we'll enjoy the chance to test ourselves against such quality opposition," Winter added.
Chief Executive Nick Johnston says that the three fixtures will be the ideal way to welcome supporters back to the stadium ahead of the new Championship season.
"We finished the 2021 campaign with a fantastic atmosphere for the Saracens game and we can't wait for more of the same as we build up towards the Championship opener," he commented.
"Nottingham are near neighbours, and it will be great for our supporters to watch Premiership teams at Butts Park Arena with Wasps and Gloucester both recognising the value of playing Coventry in their own pre-seasons.
"Then with Doncaster coming to the city to open up the Championship on September 18th we'll have four big weeks of rugby."
All three pre-seasons are included in the 2021/22 Season Membership packages, with prices starting from just £13.57 per match for adults and £10.21 per match for concessions. Under-16 Season Memberships are FREE!
For more information and to book head to www.coventryrugby.co.uk/seasonmemberships  
Individual match ticket information will be announced in due course.