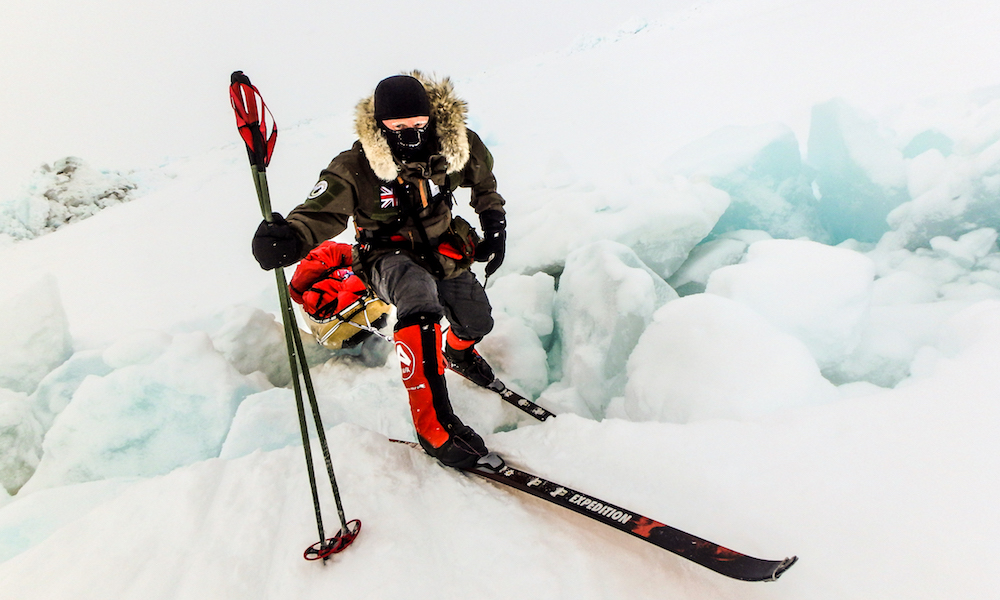 Coventry Rugby is getting behind explorer Mark Wood's upcoming Arctic record attempt, Solo 100.
To this point no one has ever spent 100 days walking unaided on the Arctic ice, but this is exactly what Wood is aiming to be doing, pulling a 185kg sledge for 1,850km in average temperatures of minus 40 across one of the world's last wildernesses.
As well as being an official Guinness World Record attempt, Solo 100 will also be seeking to highlight the climate crisis and amplify the voices of young people across the world, with 100 Scouts demonstrating the real effects of climate change on their community from a personal level.
Wood will also be recording his journey for a documentary film, which will also cover the realities of modern day exploration and how he links his journeys into the extreme with global education.
Head to www.expeditionsolo100.com to find out more about this inspiring project.
You can also join Wood on a fundraising trek to Nepal in 2022, which will be a rare opportunity to experience life among the world's highest peaks with someone who has completed over 30 major expeditions around the world.
Emma Sharp is your contact for this trip to the Annapurna Circuit, which will be raising cash for the Coventry Rugby Foundation and Circles Network.
CLICK HERE to find out more!