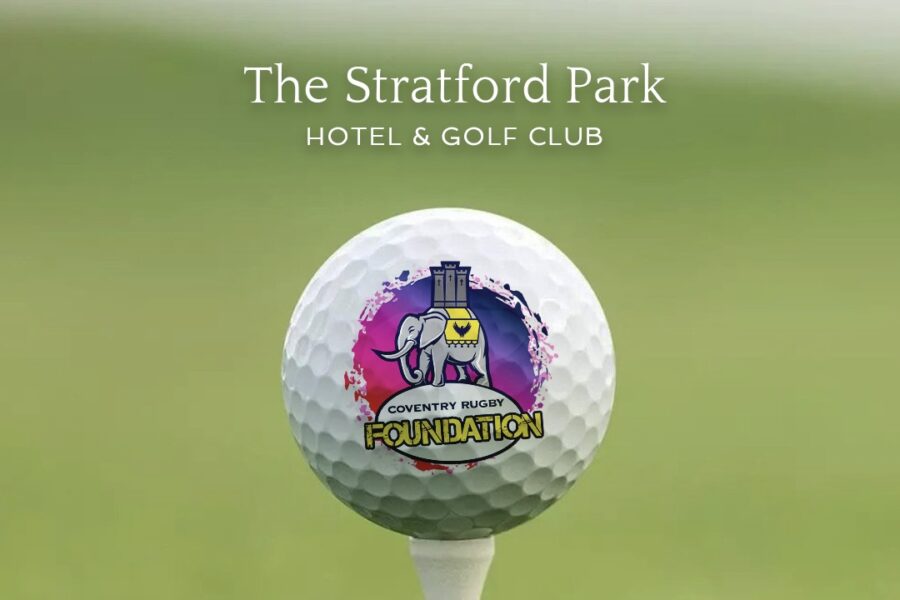 We are excited to announce that Coventry Rugby Foundation will be hosting a Golf day at The Stratford Park Hotel and Golf Club on Friday 2nd September 2022.
In what is an exciting new partnership with the picturesque Stratford-upon-Avon course, any supporters who are also partial to a putting green will have the opportunity to partake in a day of Golf alongside players and staff of Coventry Rugby Club.
All proceeds from the day will be going to the Coventry Rugby Foundation, helping support projects such as Wheelchair Rugby, Project 500 and the incredible work that the club's community team do in schools week in, week out.
After a private registration, enjoy a Breakfast Roll with a Tea or Coffee on arrival. The main event of a full 18-hole round with a shotgun start will commence before a 2 course, private BBQ in the Meadow Barn, overlooking the course.
To close out the day will be a Question and Answer session with Coventry Rugby Staff and Players, as well as a raffle/auction.
Timings will be announced closer to the date. Bookings must be made in teams of 4, for a 4 Ball Price of £400 + VAT. To book, please email mcannon@coventryrugby.co.uk
We look forward to seeing as many of you as possible, at what is sure to be a fantastic event.