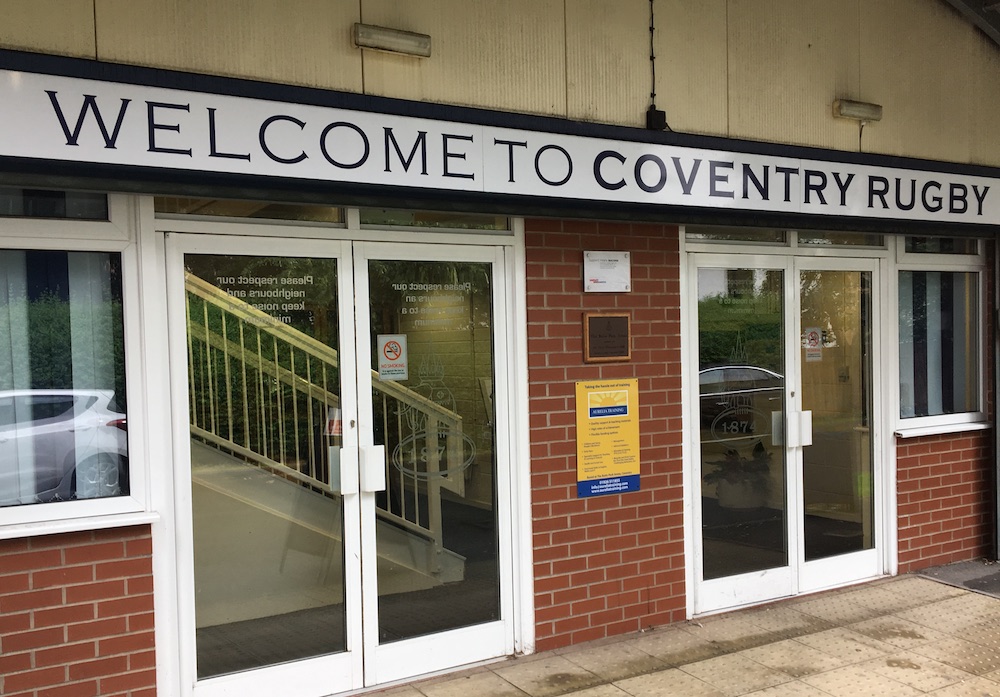 It has been announced this morning (Thursday, October 22nd) that Coventry will be moving into Tier 2 restrictions to reduce the transmission rates of Covid-19.
Following this announcement the Coventry Rugby management has decided the following regarding upcoming events:
PREMIERSHIP FINAL Due to the high number of bookings which include people from multiple households (who are not allowed to mix indoors under Tier 2 restrictions) this event has been cancelled. All bookers will receive a full refund within the next few working days
SUNDAY LUNCH As with the above, this event has been cancelled and bookers will receive a full refund
RML RUGBY CAMP and RUGBY DEVELOPMENT SESSIONS Outdoor organised sport can continue under Tier 2 regulations, so these events will continue as scheduled
UNDER-18 TALENT IDENTIFICATION AFTERNOONS As with the above, these days will continue as planned. However we ask that parents do not stay and watch the session in person; please drop your child off at the venue and collect at the end of the session
PITCH BOOKINGS Because outdoor organised sport can continue all pitch bookings already in the diary will remain as planned
Coventry Rugby's management has a number of events in November and December in the planning stages. We are now assessing the implications of Tier 2 (and potentially Tier 3) regulations on these events and will make announcements in due course.
We appreciate any disappointment that these decisions may cause but hope that everyone understands why we have had to make such difficult choices.
We continue to wish everyone the very best of physical and mental health and wellbeing during these ongoing unprecedented and uncertain times.