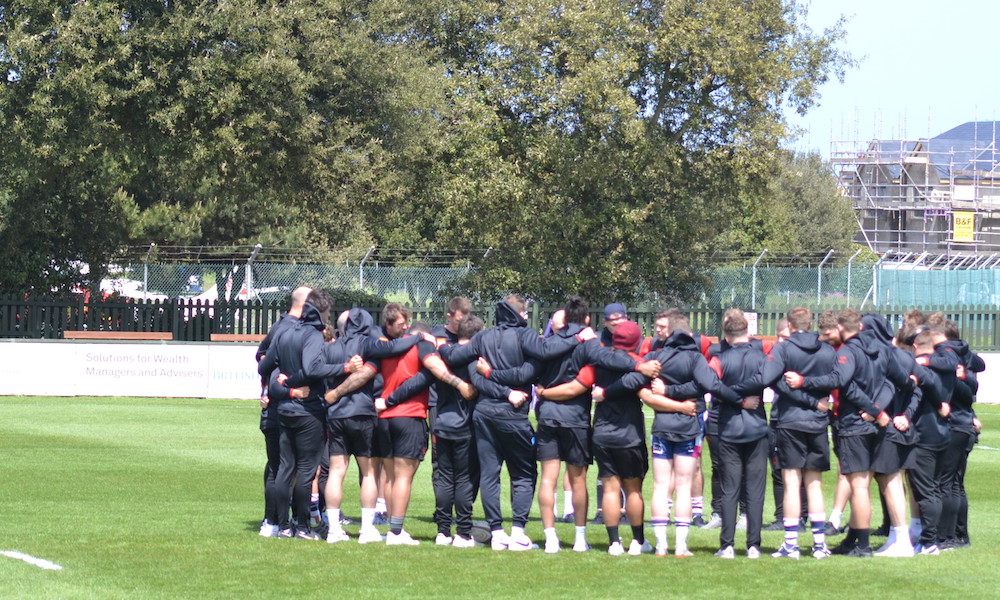 Following this summer's departure of Dermot Austin to Newcastle Falcons, Coventry Rugby is now seeking a new Head Physiotherapist.
Austin arrived from Scarlets in the summer of 2019, and will be moving to the north east ahead of the Falcons' 2021/22 Premiership and European campaign.
Director of Rugby Rowland Winter says that Austin's new role reflects the calibre of off-field appointments which Coventry Rugby has made in recent years.
"We're obviously disappointed to see Dermot move on, but are also delighted for him that he has secured a position at Newcastle Falcons in the Premiership," he commented. "It is another example of how the Championship can be a proving ground for professionals in all areas of a club's operation, not just on the pitch, and how Coventry Rugby is an ideal place for ambitious individuals to develop themselves in a supportive and positive environment."
Coventry Rugby is therefore looking to appoint an individual with the appropriate skill set, passion and experience to lead the department and add value to the programme.
The appointee will be central in shaping the department for future success. The appointee will be involved in a dynamic medical, conditioning and management team and must have high personal and professional standards that command the respect of players and coaches. They must be able to demonstrate confidence in their professional ability and a commitment to professional development. Demonstrating leadership and a desire to drive the department forwards and match the ambition of the club.
Key responsibilities will include:
Lead the medical team to assess and provide a clinical diagnosis for the injured players.
Plan and implement a timely return to play plan for injured players.
Deliver pre-game and pitch side medical cover for the senior team, and manage the medical team provision for the academy fixtures and sessions.
Play a proactive and leading role in player education [along with Medical Staff, Team Doctor and Head of Strength and Conditioning] on injury prevention, treatment and management.
Work with senior management to develop the service into a league leader.
Be heavily involved in medical staff personal and professional development. Supporting and managing the development of all members of the medical team.
Work closely with the Director of Rugby and coaching / management staff on a daily basis, to update on player availability and fitness status.
The successful candidate will need to demonstrate the highest standards of personal, professional and managerial attributes.
Essential Criteria:
Degree (or equivalent) in Physiotherapy
Membership of the Chartered Society of Physiotherapy (CSP) and registration with the Health Professions Council (HCPC)
Minimum of 3-5 years post graduate experience as team physiotherapist. [Experience of working with rugby teams or in professional sport is preferred].
Excellent verbal and written communication skills.
The ability to work well within a team sport environment.
Excellent organisation and computer skills.
Desirable Criteria:
A post-graduate qualification in sports and/or musculoskeletal physiotherapy or sports medicine.
Clear understanding of Strength and Conditioning, and experience of working in an integrated environment.
Experience in leadership, managing a department and developing more junior staff.
How to apply
To apply, please email your CV with 2 references and a covering letter (no more than 1 side of A4) to Rowland Winter, Director of Rugby, at rwinter@coventryrugby.co.uk
The closing date for Applications is 5pm, on Monday 5th July 2021.
Interviews will be scheduled for wb 5th July 2021.
Applicants who are not invited for interview will not be contacted.
Candidates selected for interview will be contacted by email.
The Criminal Records Bureau enhanced disclosure process applies to this post