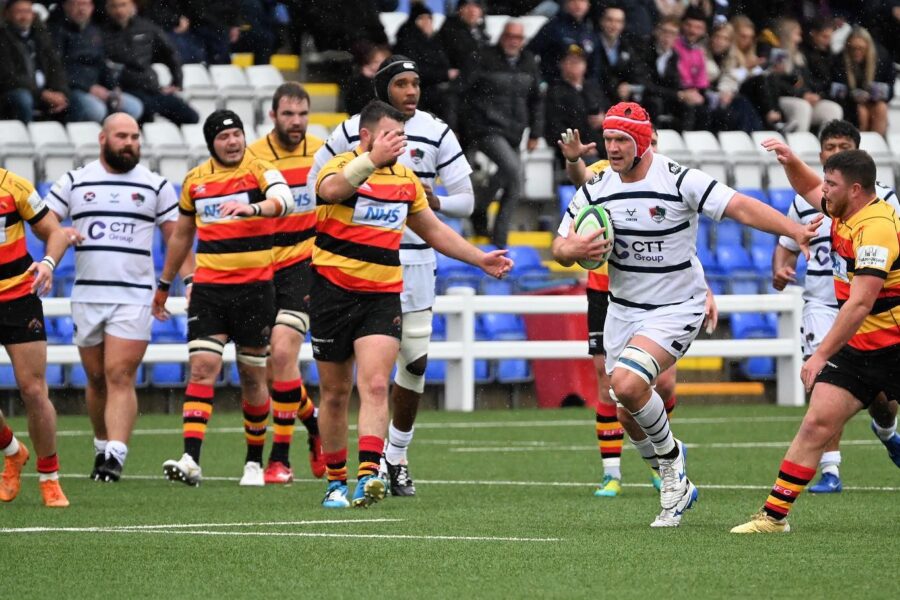 Fifteen years on from making his professional debut back in the season of 2007/08, our very own Ryan Burrows is calling time on a career that has been as illustrious and decorated as the man is genuine and down to earth.
Three seasons and more than 40 games on from joining Coventry in 2019, Ryan Burrows has taken the difficult decision to retire from professional rugby at the end of this current season.
Burrows made the formal jump from natural leader to Coventry Captain shortly after his arrival here in the midlands. After becoming very much a fan's favourite almost instantly; Ryan's inspiring, yet collected words in an ever Northern husk mixed with his 'lead from the front'-like actions meant that his performances not only gained external accolades – but also the respect of his colleagues, from the first time he donned the blue and white.
A career that began in Rotherham, where Burrows became a Titan centurion in four and a half years included a hat-trick-scoring performance against Coventry (we'll just about forgive him for that one). Staying true to his Northern roots, the next move in Ryan's career was teaming up with Leeds Carnegie (now named Leeds tykes and formerly Yorkshire Carnegie) playing 148 games for the Yorkshire outfit spanning over a six season period.
Newcastle was the next port of call for the number 8, with Burrows spending 2 years and 30 matches at Kingston Park. Finally, the bulldozing forward ventured as far south as he dared; joining Coventry, where our captain wishes to end his phenomenal career.
"My retirement will come as a shock to many, but over my career my family have supported me in all my decisions and fully backed me. Now with a young family I feel the time is right to take a step back and spend more time at home with my wife and two girls" Burrows explained.
Coventry Rugby Executive Chairman Jon Sharp had this to say on the skipper:
"Our game this weekend against Jersey Reds will sadly mark the final Championship league game for our captain Ryan Burrows, who is going to retire at the end of this season. 'Buzz' has been our outstanding player for the last couple of seasons, starting 40 games, all as captain, plus three as a replacement, totalling 3,138 minutes playing, during which he has scored 9 tries.

He has on six occasions been voted in the Championship team of the week and once in the Championship team of the year. He has collected a dozen or so man of the match performances and I wouldn't be surprised if he adds to that tally this weekend. His play and leadership have been outstanding and he will be sorely missed.
I know that every Cov fan will say a huge thanks for his great contribution to the club. Buzz, we all wish you the very best in retirement and you and your family are forever welcome at Butts Park."
The club's respect for Burrows and his immense performances over the last three seasons or so has not been a one-way street: Burrows said this week that "Playing for Coventry has been a huge highlight of my career, seeing what the club means to the city is huge and the fans have definitely got us over the line in a lot of close games. Both home and away they have been very loyal and always got behind the team – something that myself and the entire squad are extremely grateful for."
Everyone at Coventry Rugby Club from the fans, Buzz's fellow players, office staff, to those volunteering to help put the posts up on a match day would like to thank Ryan for his service to the club. We wish Ryan and his family all the very best in the next chapter of life, and hope that his time at Coventry Rugby Club will make for the happiest of memories.
Thank you Buzz.