The highly anticipated Rugby and Netball camps that the Coventry community team are putting on this summer are just around the corner, and there is still time left to get tickets!
The team has been working hard to ensure that everything is ready to provide the very best experience for whatever camp you chose, and with the selection on offer it looks like it's going to be a great summer.
For all rugby fanatics looking to keep active and improve their skills over the summer, you can choose from rugby camps, rugby masterclasses and even the chance to take part in our Day in the Life Camps that show you what it's like to be part of Coventry Rugby.
Likewise, the netball camps and netball masterclasses on offer this summer are not going to be something you want to miss out on. Coached and led by the very best around, these camps will undoubtedly improve the skills of anyone who takes part and be an enjoyable experience.
These camps are an excellent opportunity for your child to experience first-hand professional coaching from our highly experienced community team that will most definitely improve their skills at the sport, as well as engage in an action-packed full day or week filled with fun!
Our Cov Summer timetable can be seen below, so check it out to see what dates best suit you and grab tickets quickly before the camps start on the 31st of July.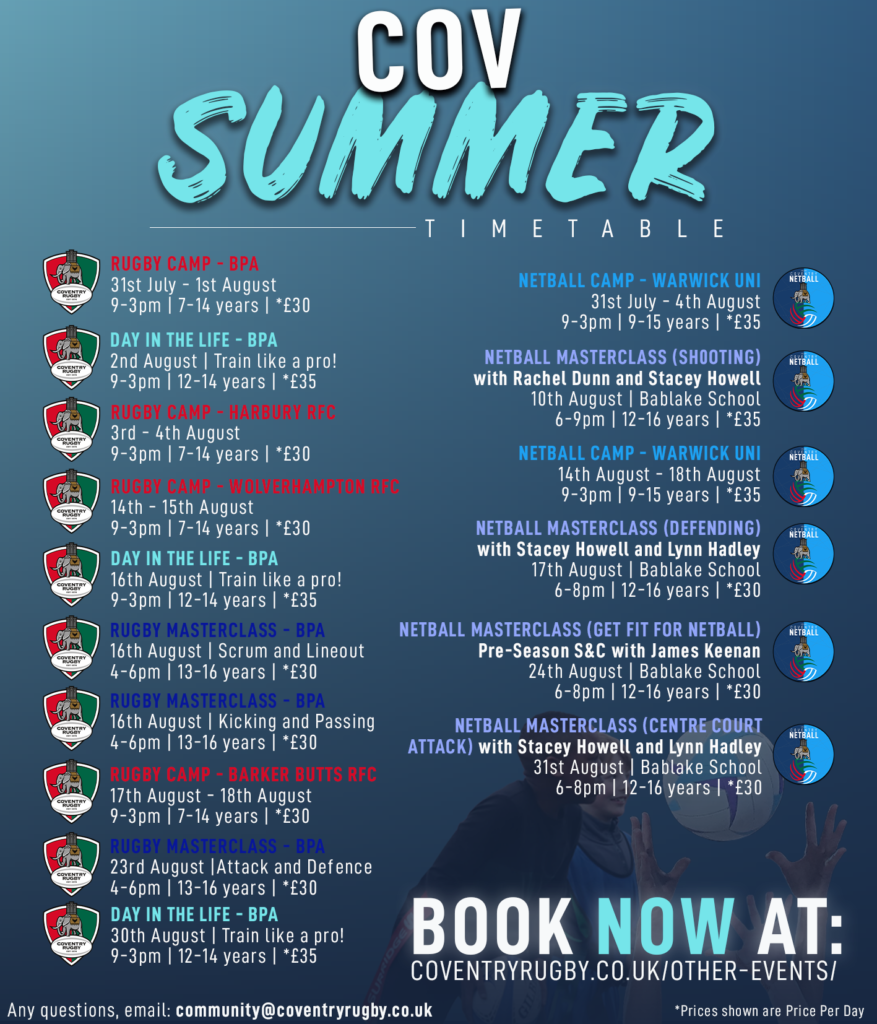 All tickets for both rugby and netball camps can be purchased by clicking here.