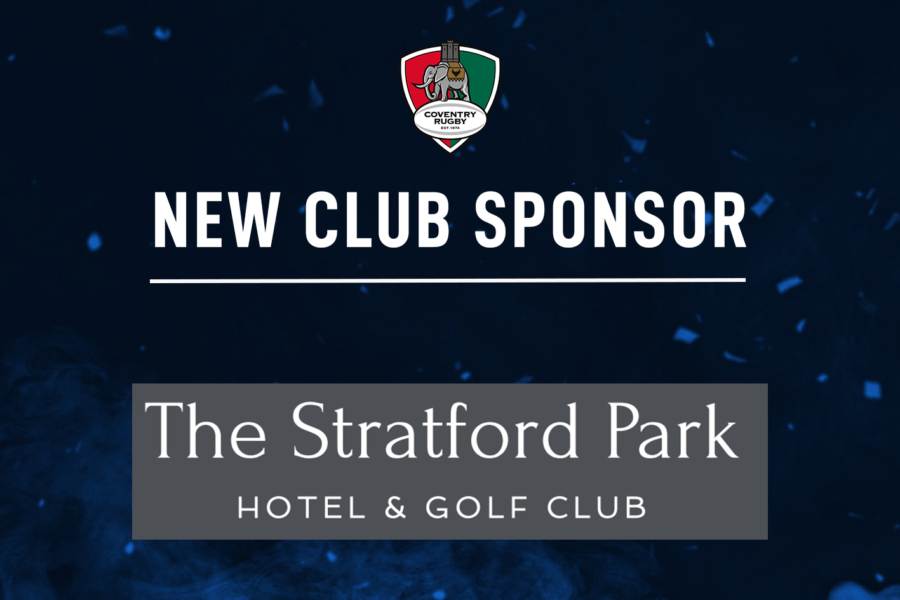 Coventry Rugby is proud to announce that Head Coach, Alex Rae is to be sponsored by The Stratford Park Hotel and Golf Club ahead of the 2022/23 season. Both Coventry Rugby and Alex Rae are extremely excited about this new partnership.
General Manager at The Stratford Park Hotel and Golf Club, Beverley Haynes is looking forward to the opportunity to growing the relationship between the two local enterprises, ''We have recognised that a large proportion of our golf membership, visiting societies & casual green fee customers come from the Coventry area & as a wedding venue with 32 bedrooms on site, we are very popular with Coventry couples so by sponsoring Coventry Rugby Club it's our way of being able to give back to the great city of Coventry.
We are looking forward to welcoming you here for your Golf Day in September & coming along to support the team on match days.''
As a Golf fanatic himself, Coventry Rugby Head Coach, Alex Rae spoke earlier this week on his excitement around the new partnership. ''I am delighted to have the support from The Stratford Park Hotel and Golf Club for the upcoming Season. Their course and facilities are first class and I cannot wait to spend time with Beverley and the team. It's great to work alongside them for the Foundation Golf Day on the 2nd September and I look forward to seeing them down at the BPA soon!''
If you are interested in booking on to the Coventry Rugby Foundation – Golf Day on Friday 2nd September 2022, you can read more here, or contact mcannon@coventryrugby.co.uk
Coventry Rugby looks forward to welcoming all of our fantastic sponsors and supporters to the Butts Park Arena in 2022/23.