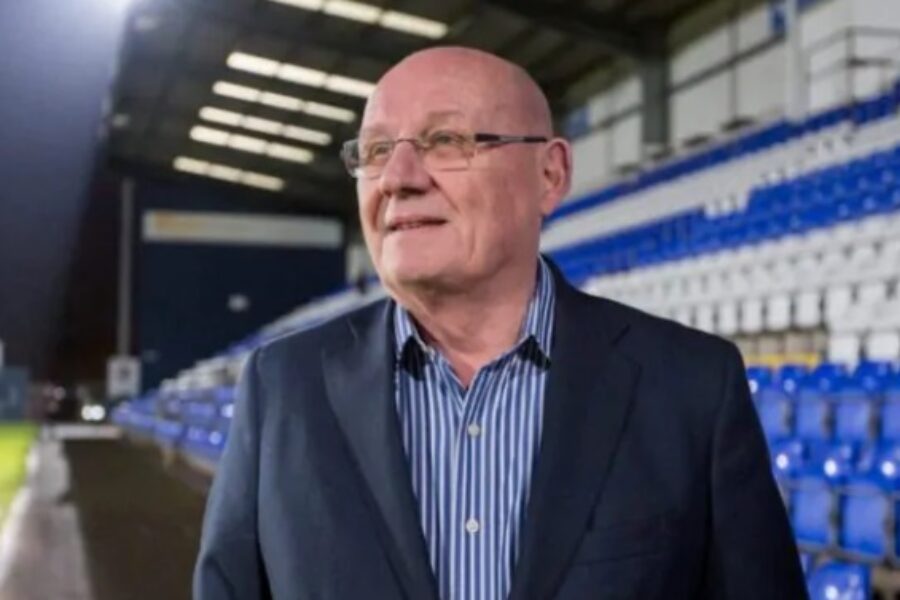 "Using our 150th anniversary to leave a long-term rugby legacy that benefits the Coventry & Warwickshire community."
This is the mission upon which Coventry Rugby have this week embarked as the club launches a series of events to mark its 1874 founding.
The first 150th anniversary dinner takes place this Friday while a range of commemorative merchandise is already available and celebratory matches against a handful of invitation teams are in the pipeline.
But it is with a newly-created 150 Legacy Club that Cov intend to impact the wider community and by doing so leave an indelible mark into the future.
Chairman Jon Sharp hopes the idea will attract plenty of interest and support from not just the club's current fan base and corporate partners but also those interested in making a positive impact on their city and surrounding areas.
"We are very proud of reaching the landmark and want this achievement to leave a long-term legacy," he said.
"We therefore intend to use funds generated by the 150 Legacy Club to target areas that will help our rugby club develop and also deliver wider benefits to the local community."
Cov will use the fund's proceeds in six targeted areas:
Funding an education-with-sport programme for 16 to 21-year-olds that prepares participants for life in sport and beyond and allows local talent to remain in Coventry through the provision of academic options.
Removal of financial barriers that prevent talent from lower socio-economic backgrounds from pursuing this sport-with-education option.
Introduction of community initiatives such as walking sport programmes that suit the elderly and those affected by illness including dementia.
Improving the match day experience for everyone by investing in small-scale improvement of existing facilities at the Butts Park Arena.
Expansion of rugby and netball academies to enable the club to identify and develop bigger amounts of home-grown talent.
Growing the existing employee development programme to further invest in our people's personal and professional growth.
Members of the 150 Legacy Club receive a package combining top-class merchandise with the opportunity to be part of a range of memorable dinners and events (see link).
Join us in celebrating 150 years of Coventry Rugby!
Membership costs £1500 and Mr Sharp stated that proceeds from the 150 Legacy Club will be used for the enhancement of the business.
"We understand that professional rugby in England is not in a great place and sadly the sport has lost four clubs in the last 12 months," he said.
"But Coventry Rugby is not in that situation – over the last 15 years we have made great progress in turning round a club which between 1995 and 2008 lurched from one disaster to the next.
"We now have a solid business which has benefitted hugely from prudent management and a long period of stability and as a result we have made big strides on the pitch.
"The 150 Legacy Club is not about funding professional rugby – it aims to help our club develop while more importantly also having a positive impact on the lives of young, old and sometimes disadvantaged people in Coventry and Warwickshire."
More information about joining the 150 Legacy Club is available from ttrinder@coventryrugby.co.uk