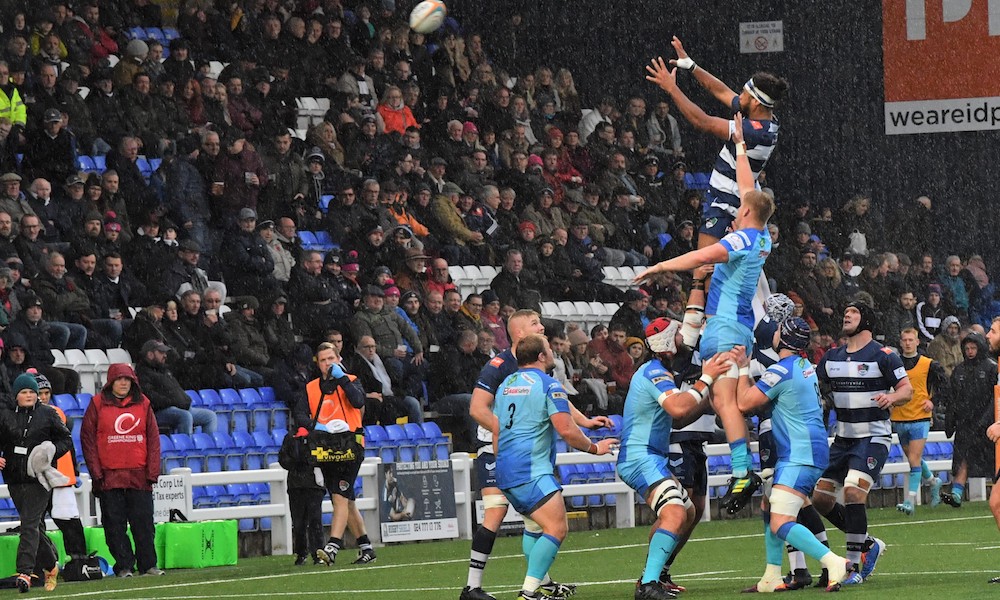 Coventry Rugby has announced a new partnership agreement with Warwick-based Zenzero Solutions.
The agreement will see the Zenzero logo on the Coventry Rugby playing shirts next season, with Zenzero continuing with its work as the club's IT partner.
Zenzero and Coventry Rugby began working together in early 2020, and as the company's logo was going onto the club's playing shorts its engineers set about the task of moving the staff at Butts Park Arena onto Microsoft 365 and into the cloud.
The work done in the first few months of the year proved to be prescient, as had it not happened then the remote working undertaken by the Coventry Rugby management during the lockdown would not have been possible.
Coventry Rugby managing director Nick Johnston says that Zenzero's approach has been positive and professional, and crucial in helping the club continue to operate during a challenging time.
"We've built up a good relationship with Zenzero over the last few months, both as a partner of the club and in helping us manage our way through the coronavirus pandemic," he commented. "Anne and her team have been positive and professional throughout our dealings with them and we're delighted that Zenzero will be one of our key partners next season."
Zenzero managing director and founder Anne Tasker is a long-standing rugby supporter and is welcoming the opportunity of developing the relationship with Coventry Rugby.
"As a successful IT company in the Midlands we want to give as much back to the local community as possible, and as a big rugby fan it made sense to get involved with Coventry Rugby," she said.
"Coventry Rugby has high ambitions both for the team and for Butts Park Arena as a venue, and I'm looking forward to Zenzero contributing to the club achieving its goals."
For more information about Zenzero Solutions head to zenzero.co.uk