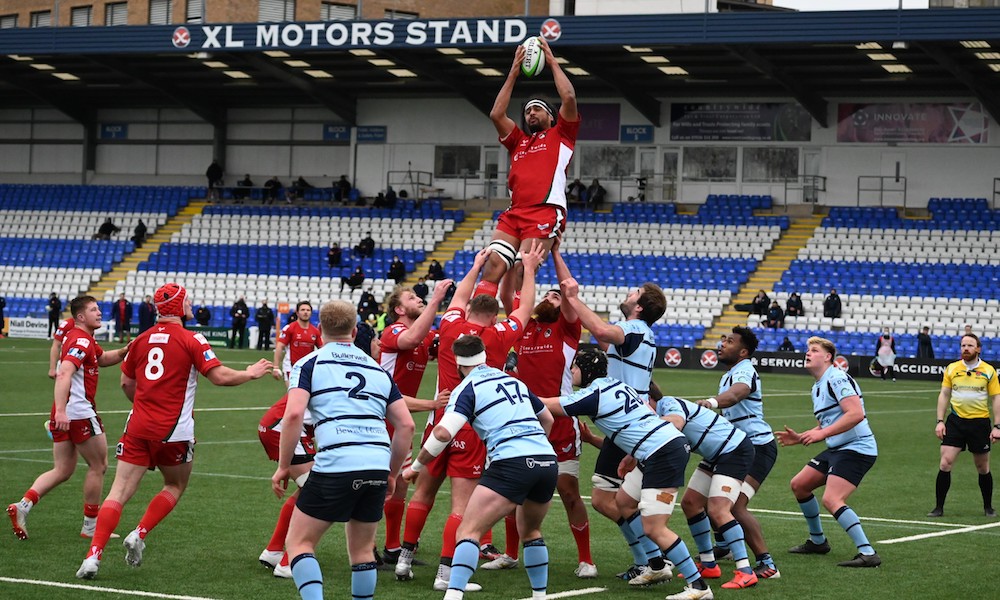 Coventry Rugby has today announced that XL Motors has extended the company's sponsorship of the main stand at Butts Park Arena until at least the end of the 2021/22 campaign.
XL Motors, which won the Company of the Year award at the 2019 Coventry Business Excellence Awards, has been a familiar brand at Butts Park Arena with the company having sponsored the main stand since the summer of 2019.
XL Motors has 31 years' experience offering accident and repair services to businesses and the public in Coventry and surrounding areas. Under the XL Motors Group, they also now offer MOT, Service and Mechanical repairs a total all-round motoring service. They also offer meeting and conference facilities under their Eyebox brand.
The new agreement sees the XL Motors branding remaining on the main stand, along with other marketing and advertising opportunities for the company throughout the next 16 months, and some special deals, discount and offers for Coventry Rugby supporters and staff. Simply quote CovRugby2021 to receive a 15% discount on any of their services; the club encourages you to support local companies who sponsor us!
XL Motors' managing director, Rob Ally, says that he has enjoyed getting behind Coventry Rugby over the last 18 months and is looking forward to seeing the club continue its development in the future.
"It was exciting to be a part of the 2019/20 season and supporting the club as it went from strength to strength, with the Cov first team moving up the leagues and more teams and leagues using Butts Park during the week," he says.
"Even during the lockdown it was brilliant to see all the community work done by the club, and to have local football teams continue to use the pitch, all with the XL Motors Stand as a backdrop. And now that Coventry Rugby home matches are being live streamed it is showing our branding to a national audience.
"We know that the club has exciting plans for Butts Park Arena and are looking forward to continuing our partnership into the future."
Coventry Rugby chief executive, Nick Johnston, added his thanks to Ally and the team at XL Motors for maintaining their backing of the club's ambitions.
"We want strong relationships with local companies, and XL Motors has been one of our key partners over the last 18 months," he said. "Times have been tough for many companies during 2020 and into 2021 and I'd like to thank Rob for his faith in us and what we're trying to achieve, making Butts Park the city's hub for health and wellbeing and making the Coventry Rugby team one of the best in the country."
To find out more about XL Motors' wide range of services for all makes of vehicle head to www.xlarc.co.uk