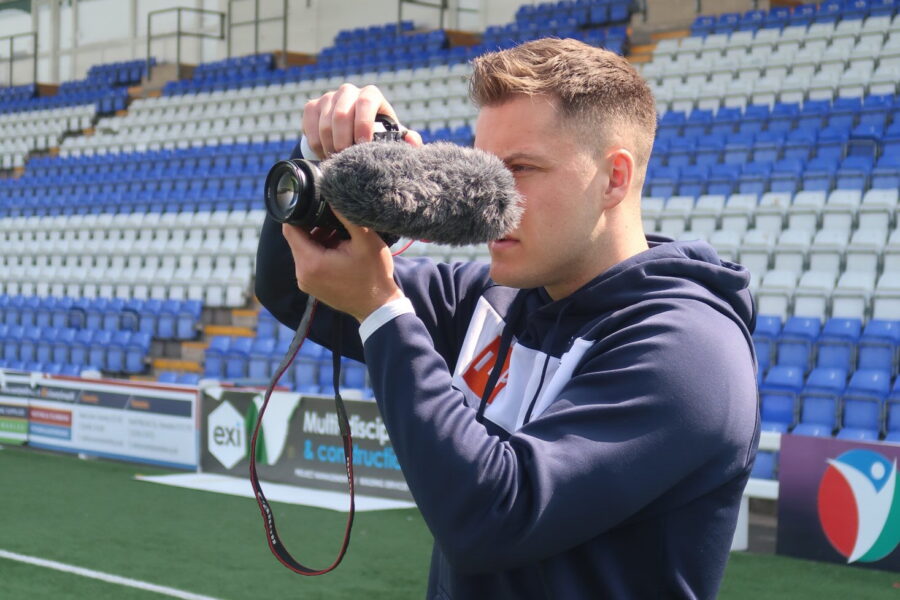 JOB TITLE: Social Media Content Creator
DEPARTMENT: Media
LOCATION: Butts Park Arena
RESPONSIBLE TO: Media Manager, General Manager and CEO
SALARY: Unpaid
ABOUT US
Coventry Rugby is looking for a Social Media Content Creator to join the administration team ahead of the 2023/24 season.
In this work experience/placement role, you will have the unique opportunity to work within the media department at Coventry Rugby and help create engaging and entertaining digital content for the Coventry Rugby fanbase.
You will have the chance to develop your media skills across all formats including videography, video editing, graphic design and written journalism.
JOB SUMMARY
Applicant must be 18+ years.
Ideally the applicant will be available for the entire 2023/24 season (roughly June 23 – April 24), however, please feel free to apply if this is not the case.
This role will offer the chance to work on the following projects:
Heading up a unique docu-series on the club's YouTube channel following the senior squad's pre-season training.
Lead interviews with players.
Create graphics following the club's brand guidelines.
Work closely with the Media Manager to create content that helps the Coventry Rugby fan see into the world of professional rugby.
Preferred Knowledge, Skills and Experience
Some knowledge of video editing software such as Adobe Premiere Pro
Some experience in basic Graphic Design
Interest and knowledge of rugby.
EQUALITY STATEMENT
The Club is also committed to equality and diversity and believes in equal opportunities for all. We require all staff, volunteers and others associated with the Club to share and endorse this commitment.
You are required to ensure a positive attitude towards equality and diversity at all times. You must ensure that you treat others fairly and with respect. Your behaviour must align to the principles of equality as outlined in the Clubs equality policy. You must not commit any form of direct or indirect discrimination, victimisation or harassment of any description and must promote positive working relationships between all internal and external stakeholders.
This is a part – time position and there is potential flexible working – weekend and some evening hours may be required.
Apply
Please send an email expressing your interest in the role to Media Manager – dlewis@coventryrugby.co.uk – by 5pm 31st May.