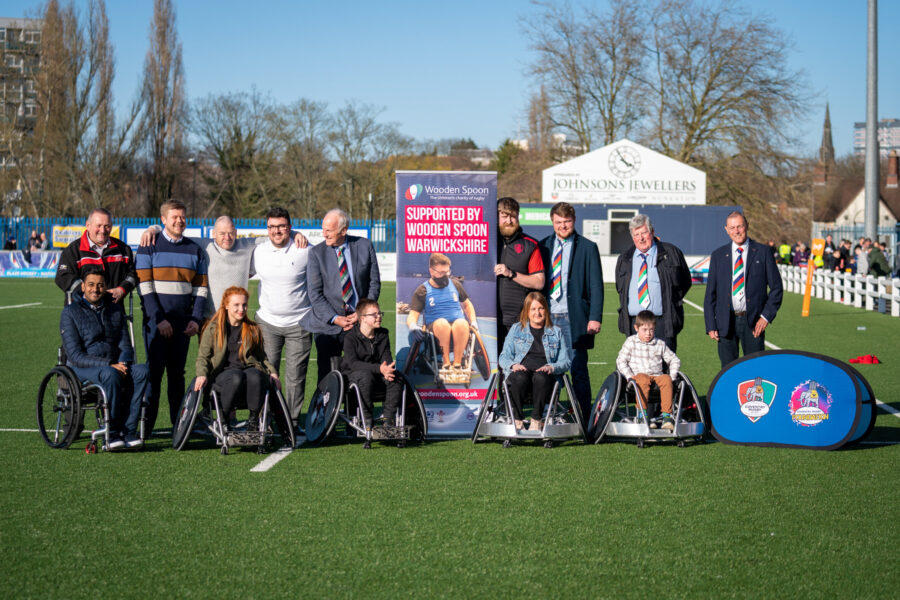 Coventry Rugby Foundation were delighted to invite members of the Wooden Spoon Charity board to the game against Jersey Reds on the 19th of March 2022. They were joined by some of the Coventry Stampede Wheelchair Rugby team and head coach Mandip Sehmi to celebrate the launch of the junior wheelchair rugby programme at Sherbourne Fields school. The Wooden Spoon has been sporting the Stampede over a number of years with wheelchair rugby chairs for the team and presented 4 new youth chairs before kick-off. The chairs will provide opportunities for children with disabilities to play wheelchair rugby.
Wooden Spoon is a children's charity that funds life-changing projects within the sport of rugby. The charity helps support children and young people with disabilities or living with a disadvantage. Since 1983, Wooden Spoon has funded more than 1,300 projects across the UK and Ireland totalling over £29 million. Their focus is to help through projects such as sensory rooms, playground and outdoor activities, health and wellbeing and specialist equipment. To find out more about the charity, take a look at their About Us leaflet.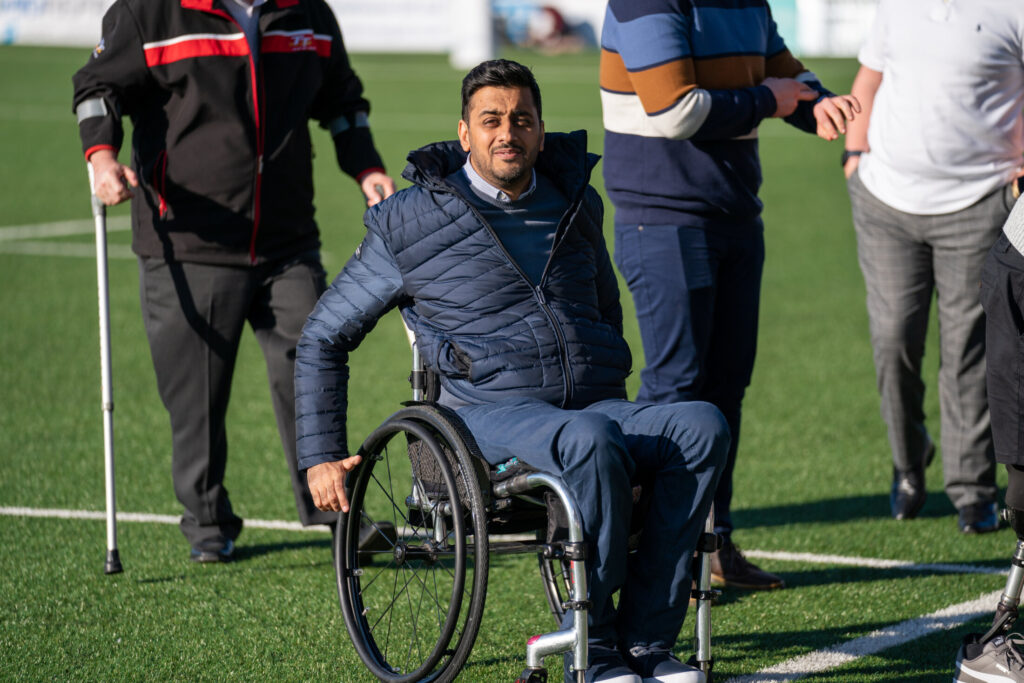 Mandip Sehmi – Head Coach Coventry Stampede WRC: "We are so grateful for the new chairs Wooden Spoon have provided for our junior team which is forming at Sherbourne Fields School. Our coaches deliver some amazing sessions at the school and wheelchair rugby will also now feature. Our foundation relies on our supporters, grants, donations and sponsors to help us provide opportunities for the community to access the sport of Rugby in different ways. I am delighted that wheelchair rugby in Coventry has been supported by Wooden Spoon both at adult and now junior level. It is a sport that can allow people with disabilities to stay fit and healthy and make friends along the way.
If you are interested in supporting Wheelchair rugby please contact Mandip Sehmi msehmi@coventryrugby.co.uk