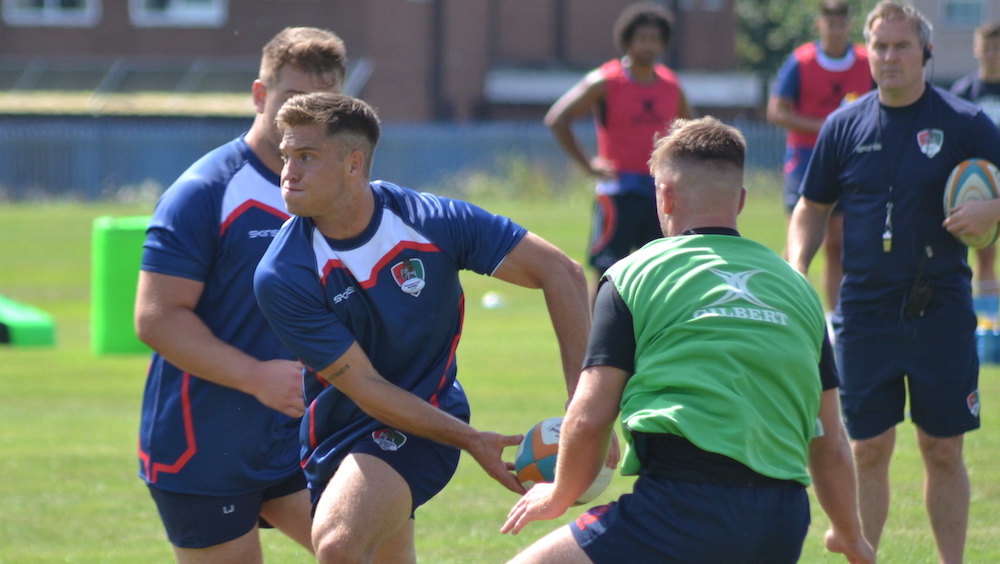 Director of Rugby Rowland Winter says that he is looking forward to this weekend's pre-season game against Leinster.
Saturday's clash at Donnybrook is the first of four matches for Coventry Rugby ahead of the 2019/20 Championship and Championship Cup campaigns, and Winter says that coming up against the reigning Pro 14 champions and Champions Cup finalists will be a good test to see how far his squad has developed over the summer.
The Coventry Rugby squad assembled at the beginning of June, being put through their paces in terms of both conditioning and rugby during the intervening 11 weeks.
"There are not many better challenges to have than playing a Leinster side with such pedigree and quality," he says. "It's a challenge that we are really excited to take on, and I am looking forward to seeing the boys take the opportunity.
"The team have worked hard in a tough preseason since the beginning of June, I am pleased that every area of our preparation has stepped up and we've seen big improvements.
"We now have a great opportunity with three weeks of tough fixtures to work through different combinations and fine tune our performances to make sure we are ready when the season starts."
Coventry Rugby is taking a 31-man group to Dublin, with only Tony Fenner, Rob Knox, Gerard Ellis, Nile Dacres and Joe Buckle unavailable from the first team squad. Team news will be announced at 12noon on Friday.
Coventry Rugby have further away games at Birmingham Moseley (Fri, Aug 23rd), Blackheath (Sat, Aug 24th) and Cambridge (Sat, Aug 31st), with the Championship Cup campaign opening away to Ampthill on Saturday, September 21st.
There will be regular score updates on the Coventry Rugby Twitter feed.
2019/20 Season Tickets remain on general sale throughout the summer with standard prices frozen from last season! That means that adults can watch every scheduled home game from just £12.85 per game, while Cov Juniors members can see the whole season at Butts Park Arena for just £25! CLICK HERE for more details and book now by calling 02476 231001 or emailing jhill@coventryrugby.co.uk