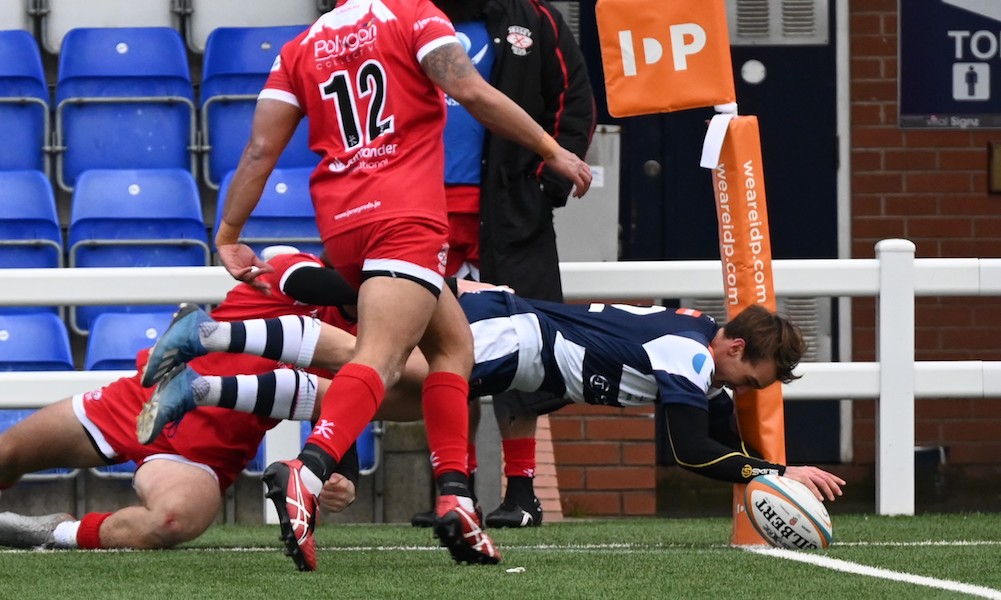 Director of Rugby Rowland Winter has congratulated Tom Emery for his call-up to the initial Team GB Rugby Sevens training squad for the Tokyo Olympics.
Emery was one of 21 male players selected last week for the squad, which includes five players who won silver in Rio de Janeiro five years ago and players from across England, Wales and Scotland.
A 19-person women's squad has also been chosen and both groups will be initially based at Loughborough University for their first training camps. Pre-Olympic tournaments will follow before the big trip to Japan itself.
"When Tom left Northampton two or three years ago he looked to go down the Sevens route and he's progressed well into that GB group," Winter told BBC CWR. "He's still got a bit of work to do and hurdles to jump but Tom's a talented player who can play in a number of positions in the Sevens world.
"We've been clear all the way through that we'd be supporting Tom with his journey. Obviously we had hoped that the Olympics would have been last summer, which would have given us two years with him in fifteens, but we support that.
"We've now got our fingers crossed that Coventry Rugby will have its first Olympian and we support Tom all the way. He's got an important four or five months ahead of him – it's a great opportunity for him and we're proud of him.
Winter insists that Cov will be well set in the back three positions for the upcoming Greene King IPA Championship campaign.
"We knew about Tom a few months ago," he added. "We moved quickly to bring Callum Sirker in from Wasps and Louis James has stepped up. There are one or two others behind the scenes who are ready for their opportunity and Rob Stevenson and Rob Knox are others who give us great options. So we're well covered."