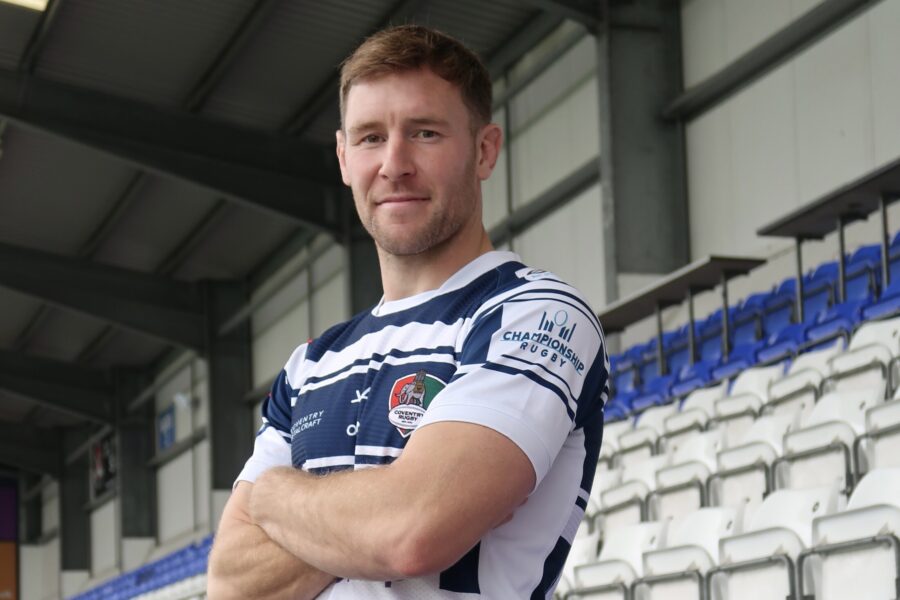 Coventry Rugby is delighted to announce its first re-signing ahead of the 2023/24 season, in the form of scrum half Will Chudley.
Chudley arrived at Butts Park Arena earlier this season from Worcester Warriors, in the aftermath of their tragic fall into administration. Since then, Will has been phenomenal in blue and white, leading on and off the field by driving standards both in matches and in training.
As much as we've enjoyed Chudley's recent performances, he seems to have enjoyed life in CV1 all the same, having put pen to paper to extend his Coventry Rugby stay. Will had this to say on continuing his time here at the BPA:
"Ever since I arrived here, it's been an awesome environment to be a part of. We've got a great coaching staff, a great set up and an awesome stadium so it is a pretty easy decision really."
"Individually, I'm just really happy and that's the main reason why I'm staying. We're a team that wants to get better every single day, and that's probably why I'm enjoying it so much."
Alex Rae has managed to create a young squad that is ever hungry to improve. Chudley's experience, however, has been vital to the journey of both the team and plenty of its individuals… and long may it continue.
Rae is looking forward to seeing Chudley's influence continue to grow at Butts Park; "It's fantastic to have Will re-sign with us. Since he has arrived he's added so much to the group both on the pitch but also off it. More importantly, he's a really good person and the influence he has on everyone else is invaluable."
CEO, Nick Johnston, is another on a very long list that is thrilled to see Will extending his stay here at Coventry.
"We are absolutely delighted that Will has decided to extend his stay with us for many reasons. Firstly, and most importantly, there is the matter of the individual and type of person that we're keeping on board, and quite frankly, Will is one of the very best in the game. You can't have enough good people in your organisation, and despite numerous offers from Championship and Premiership clubs alike, Will has decided to stay put. His decision to extend his stay at Butts Park is testament to what we are as club, and the journey that we're on."
Everyone at Coventry Rugby is looking forward to seeing more of Will in Blue and White. Come and see the team in action at Butts Park Arena on Saturday 4th February as we take on the Doncaster Knights in the Championship Cup.