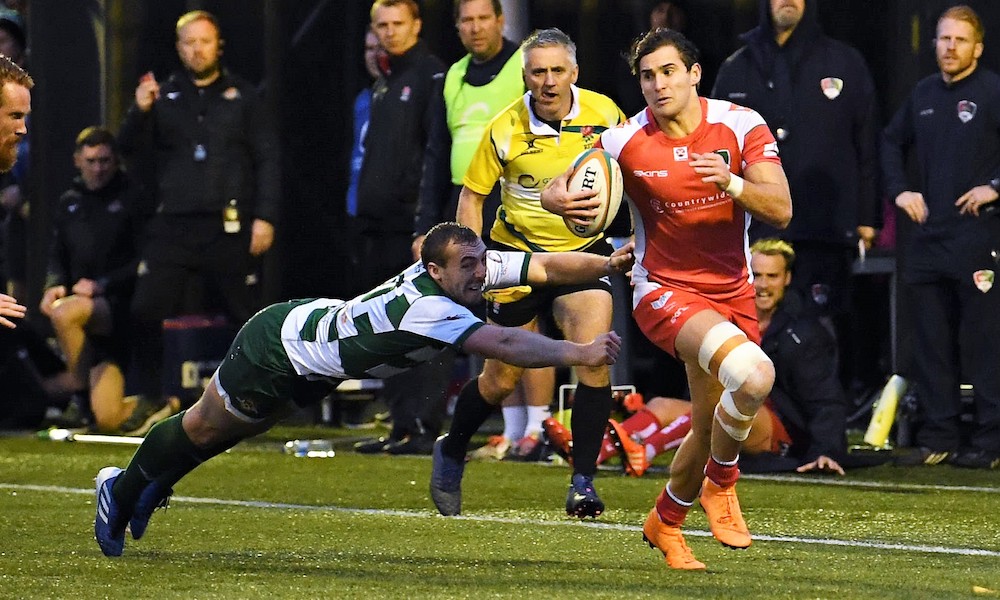 With one round of matches to play the race for a home Championship Cup quarter final is still alive!
Coventry Rugby head to Ealing Trailfinders for a straight shootout to see who wins Pool 1. Ealing lead the way on 23 points with Coventry closing in on 20 points. Neither team can be caught, and whoever wins the Pool is guaranteed a home tie.
In fact, Ealing are guaranteed a home tie even if they lose, as none of the other second-placed teams can match the Trailfinders' points tally. And if Coventry gain two league points – either with a draw, or with a four-try losing bonus – then Butts Park will host a quarter final.
But if Coventry lose by more than seven points then attention turns to Pool 3, where all of the top three places are up for grabs.
London Scottish (19 points) head to Cornish Pirates (16), with third-placed Nottingham (16) visiting win-less Yorkshire Carnegie. All three of these teams could equal or beat Coventry's own total, as indeed could Jersey Reds (17), although they face the daunting trip to Newcastle for their final match.
All of the games kick off at 2pm on Saturday, and we'll have the latest updates via twitter.com/CoventryRugby
Your support at Trailfinders Sports Ground would be appreciated, and you can take the hassle out of your travel with the Coventry Rugby Supporters Club! CLICK HERE for coach and booking information.
Quarter final rankings going into Round 6
1. Newcastle Falcons (24 points), 2. Ealing Trailfinders (23), 3. London Scottish (19), 4. Coventry Rugby (20), 5. Jersey Reds (17), 6. Cornish Pirates (16), 7. Nottingham (16), 8. Doncaster Knights (10)
Also in the hunt are Ampthill, who are on seven points and host win-less Bedford Blues, with Doncaster away to Hartpury.
Please note London Scottish are ahead of Coventry by virtue of being the third Pool leader.
Round 6 fixtures (all kick off at 2pm, unless stated)
Pool 1 – Ampthill v Bedford Blues (1:45pm), Ealing Trailfinders v Coventry Rugby
Pool 2 – Hartpury v Doncaster Knights, Newcastle Falcons v Jersey Reds
Pool 3 – Cornish Pirates v London Scottish, Yorkshire Carnegie v Nottingham