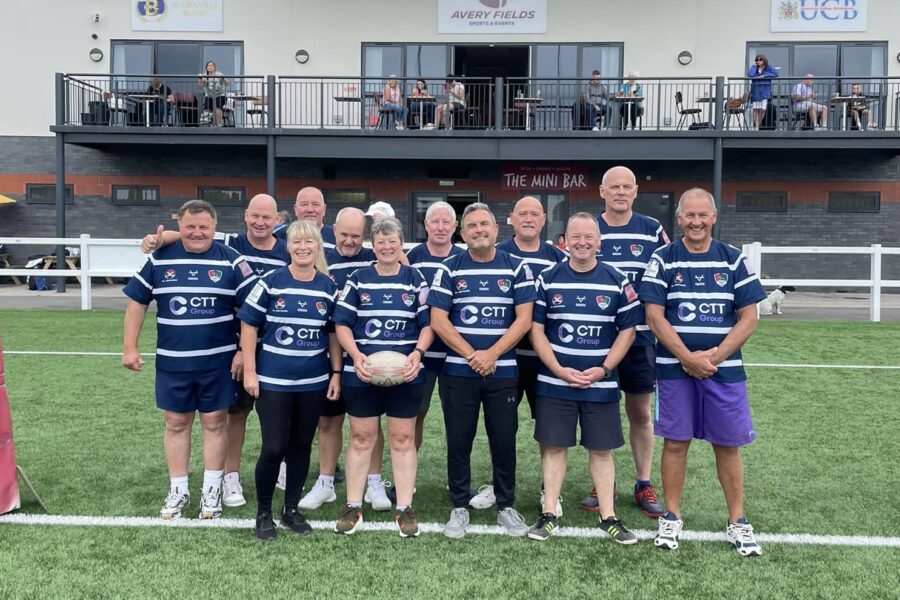 Congratulations to our Walking Rugby team, who entered its first ever tournament in Bournville on the weekend.
What started as a brilliant initiative run by the Community Department, where by over 50's can come along to Butts Park Arena on a Wednesday afternoon and partake in a fun and sociable Walking Rugby session led by our community coaching team – has blossomed in to a busy weekly club, that produced a squad to compete in its first series of matches on Saturday 23rd July.
The team demonstrated how far they'd come, and the degree of their development as they competed in six matches across the day, scoring some wonderful tries and playing some scintillating rugby. The level of team spirit and respect on show, was a credit to the club. A special mention to Jeff Bull, who received the 'Player of the Tournament' award, however all members of the Coventry Squad, represented the shirt with great aplomb.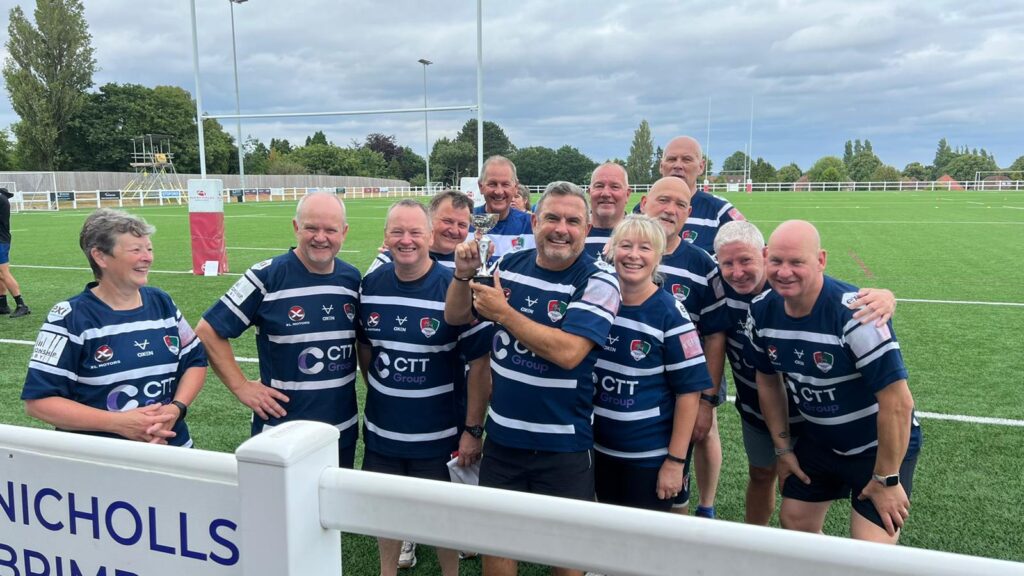 Community officer, Sam McNulty, was extremely proud of the group that travelled to Bournville on the weekend. "We had a blast, the day as a whole was a fantastic experience, when you consider it was the first competitive outing as a team. Although we had twelve players involved on the day, I would like to say a huge thank you and give credit to everyone that has contributed to the brilliant initiative that is Walking Rugby at Coventry."
Whether you are looking to compete in regular tournaments, or simply wanting to increase your weekly exercise with a bit of fun and sociable rugby; contact our community team about coming along to one of our walking rugby sessions at the BPA. Sessions begin at 5pm, they are free of charge and for 50years+ only. Tea's, coffees and refreshments are available post-session and all levels of ability are welcome.  
Please contact community@coventryrugby.co.uk if you are interested.