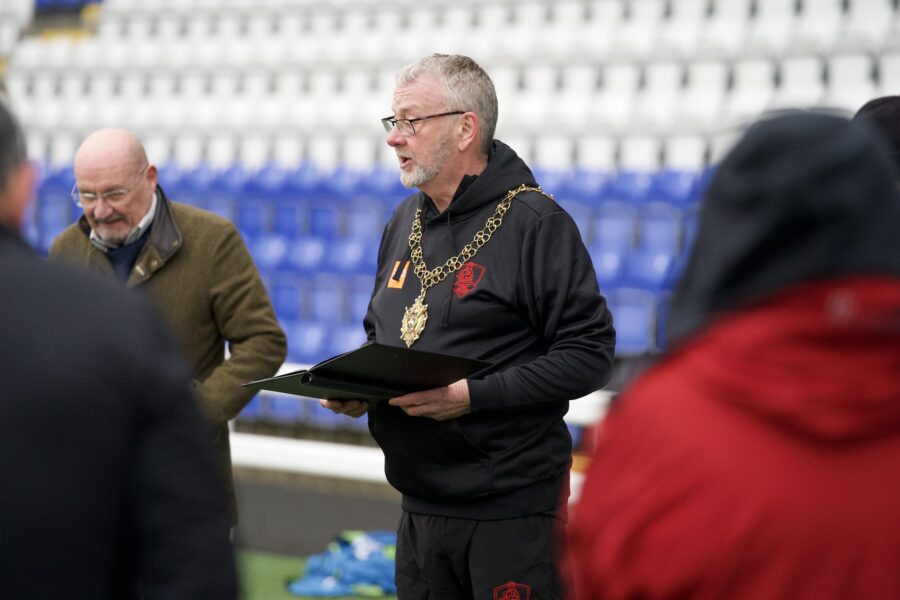 Walking Rugby was graced not only by its brilliant regular attendees on Wednesday evening – the Lord Mayor of Coventry, John McNicholas was also also there to throw the pig skin, getting stuck in both physically and socially.
Having spoken with our Excecutive Chairman Jon Sharp in the previous week about the fantastic Walking rugby initiative set up by the club and the Coventry Rugby Foundation, the Lord Mayor wanted to experience it first hand.
So on Wednesday evening at 4.30pm, there was an A-list extra at the session lead by our fantastic Community coaching team. The Mayor was kind enough to share a few words as the session commenced, but keen not to bite into the allocated 'rugby-playing' time, or let the session run over…sorry – *walk over, John McNicholas kept his words short and sweet whilst also incredibly profound:
"Hello everyone.
Well, what a great way to spend a Wednesday afternoon!
Coventry Rugby Club does so much for our city. Not only do they provide first class entertainment on the pitch, but they also support local sports teams and community groups, help with education and health and so much more.
And Walking Rugby is just a great addition to our city's sporting life. It keeps us healthy, gets us out to meet others and talk to people, helps us maintain our love of the game when we're perhaps not able to play it like we used to – and it's a lot of fun.
So when you put the great game of rugby together with making us healthier in mind and body, you can see why so many people are taking up the sport.
They are messages our city values so highly.
We are a fantastic, friendly city where people of all backgrounds mix and get to know one another. And we also care about each and every individual and do everything we can to make sure they are looked after and able to play a part in their community and their city.
So thank you so much to Coventry Rugby Club and all at Walking Rugby for supporting that so well.
I must say, it's a brilliant way to exercise – and also to enjoy some time at the great Butts Park Arena. I've often been in the stands watching the greats, and to throw a ball around in the Arena is definitely something to tick off my list!
Thank you all for being a part of it. I look forward to seeing the sport grow in popularity and help more people in our city."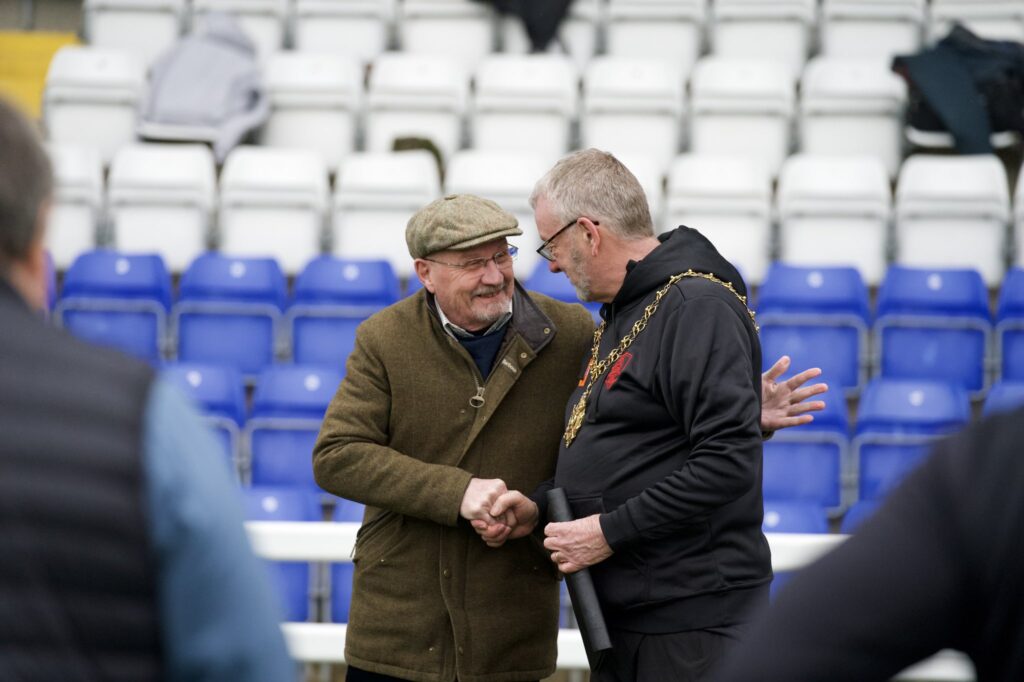 If you are over 50 years of age and would like to come along to one of our Walking rugby sessions, then why not attend the Butts Park Arena on a Wednesday afternoon 4.30pm-6pm. You'll be staying active, staying healthy and staying social with our free teas, coffees and snacks post session.
If you have any questions about the initiative, then don't hesitate to email community@coventryrugby.co.uk