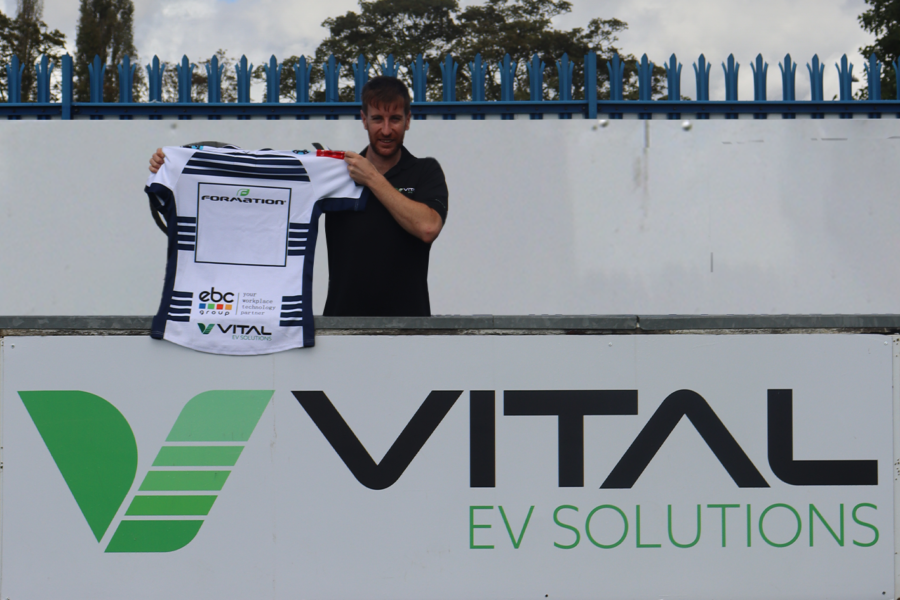 Coventry Rugby is pleased to announce that Vital EV will be continuing their support of the club as they renew their sponsorship for the 2023/24 season.
Joining half-way through last season, the backing the entire club felt from Vital EV for the rest of that campaign was undeniable, and to have the company on board again for another year presents an exciting opportunity to build on the relationship developed last season. 
"Since partnering with Vital-EV last season our partnership has gone from strength to strength. We are delighted they are continuing their sponsorship on the back of our matchday jersey.  We look forward to continuing our partnership, including longer term objectives of bringing electric charging points to Coventry Rugby" – Toby Trinder, Coventry Rugby.
Vital EV are a locally based specialist in sales, service and rental and EV (DC) fast-chargers and building a relationship with businesses within the community is important to Coventry Rugby.
Liam Campbell, Head of Marketing at Vital EV, commented: "We are thrilled to be entering our second year as the Official Charging Partner of Coventry Rugby Club on the back of a hugely successful season for both the Club and Vital EV. As a provider of robust and reputable EV charging solutions, there is strong synergy connecting our brands and it's been fantastic to see our new logo on the shirts and around the ground. Come on Cov!"
The club is extremely excited to be welcoming Vital EV back for another season, and we look forward to seeing the team back at the Butts Park Arena soon.