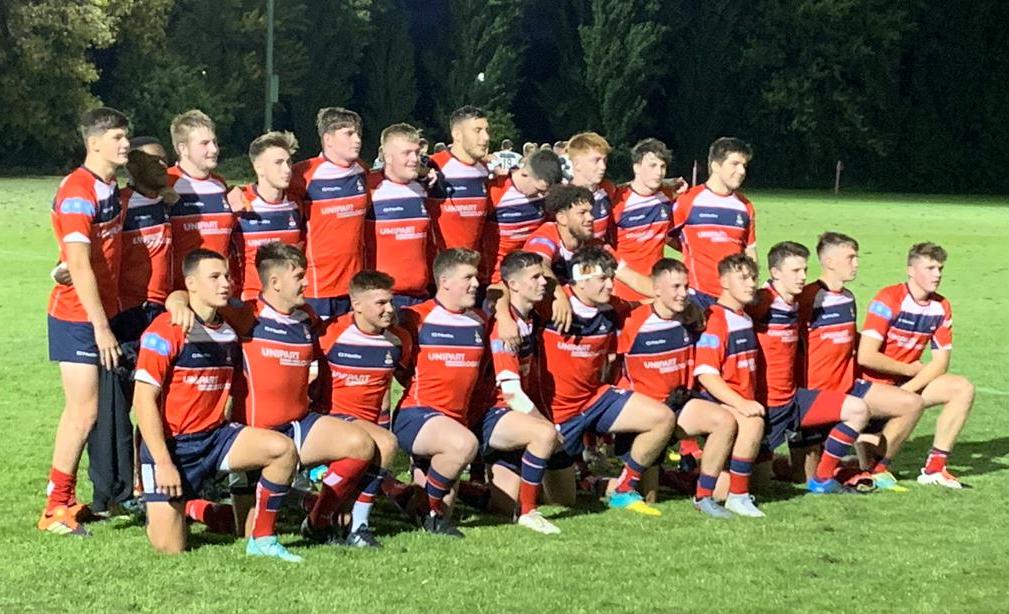 The Coventry Rugby Under-18s had their first runout on Monday night away at Lady Bay, and they got off to the best possible start with a good win over Nottingham.
Coventry started slowly, conceding two tries and 12 points early on. But from then on it was one-way traffic, with five tries and 38 unanswered points coming from the men in red, who headed back to the West Midlands with a 38-12 victory under their belt.
Matt Foxon, Ed Righton, Henry Mair and Tom Brookes (2) got the tries, with Tommy Simms adding two conversions and a penalty. Ollie Parker completed the scoring with three conversions.
With players having only trialled for the squad in mid-August this was their first opportunity to shine, and Head Coach Phli Boulton says that there were plenty of positives.
"It was a promising start to the season for us and there's a lot we can build on," he commented. "The lads had not played in a team together and after conceding two early tries their heads could have dropped.
"But they responded really well and got better and better as the match went on, and to score 38 unanswered points is really pleasing.
"We'll be looking to develop the lads as the season goes on, but a result like this shows that there is some good potential."
The Under-18s are scheduled to have further matches before Christmas on Monday, October 14th and Monday, November 25th, with the opponents to be finalised.
In the New Year the team will face Nottingham (Monday, January 13th), Leicester Tigers (Sunday, January 26th), Cambridge University U20s (Wednesday, February 12th), Leicester Tigers (Friday, March 6th) and Newcastle Falcons (Sunday, March 15th).
Thanks to the Coventry Rugby Supporters Club for their generous and ongoing support of the Under-18s.