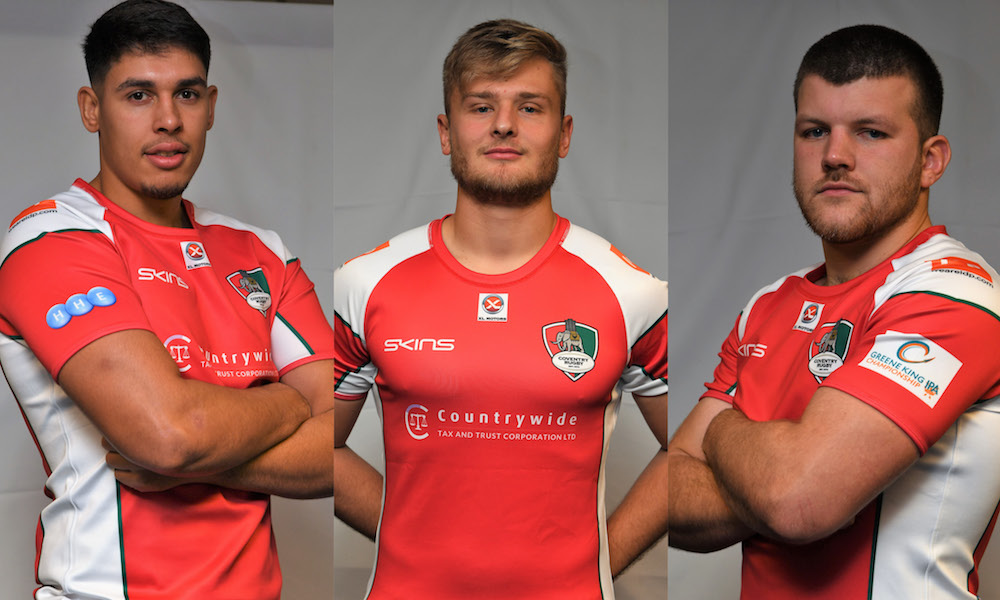 Coventry Rugby has today announced that a trio of the club's Development Academy players have signed first team contracts.
James Martin, Sam McNulty and Kailus Hutchinson all impressed with their positive attitude to training and in the way they developed as players throughout the 2019/20, showcasing the value of giving individuals the opportunity to play competitive rugby at clubs further down the league pyramid system.
Martin will join the senior squad buoyed by his winning the 2019/20 Try of the Season for his solo effort on his senior debut against Cornish Pirates. The winger, who recently turned 21, played the majority of his rugby last season for Cambridge, crossing the whitewash 12 times, and turned out for the Cov first team against both the Pirates and Bedford in the Greene King IPA Championship.
Twenty-four-year-old McNulty is another award winner, having collected the Young Player of the Season award earlier in the summer. He made the challenging switch from back row to hooker last summer and progressed so quickly for teams in a number of National Leagues that he made his first team debut in the Championship Cup trip to Ealing – his first lineout also giving him a try assist in the process!
Hutchinson broke into the Coventry side at the end of the National One title-winning season, before playing in the early season Championship games for the senior side in 2018/19. Since then his development has been hampered by injury but an impressive senior performance at Butts Park Arena came in the win over the British Army in March this year, with the 22-year-old second row also seeing action in the Nighthawks and on loan at Cambridge.
Director of Rugby Rowland Winter is looking forward to seeing them take the next steps in their careers at Butts Park.
"Sam, Kailus and James have shown lots of hard work, commitment and plenty of patience throughout their development journey to reach this point," he said. "The reward of a senior contract is probably a little overdue, so I am delighted to welcome them into the senior group. They are talented young players and we are looking forward to seeing them make the most of this opportunity."