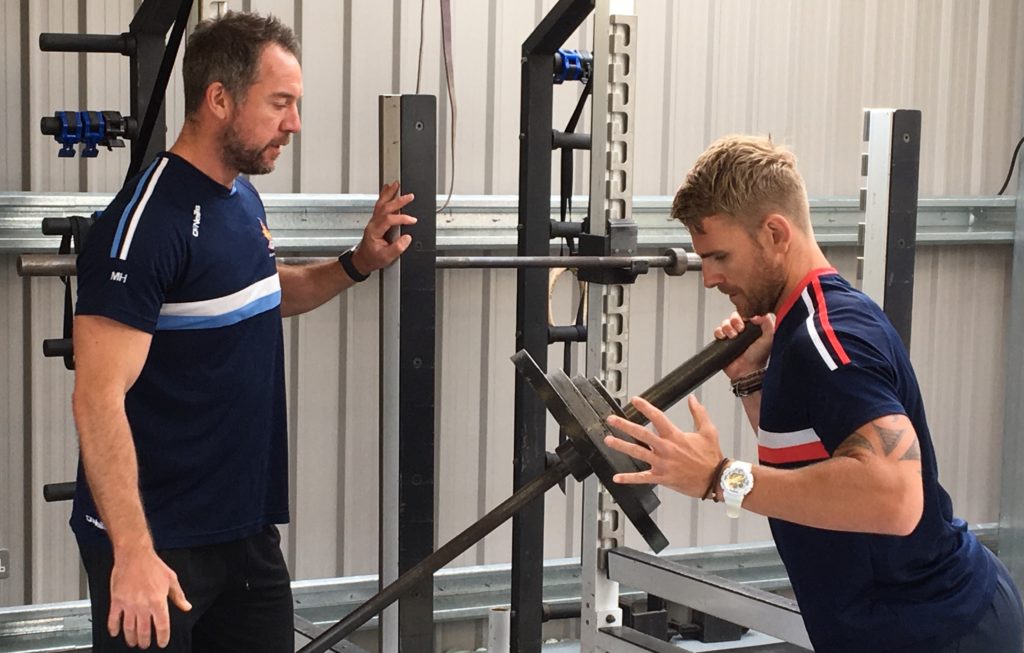 This summer Coventry Rugby's strength and conditioning staff are giving supporters and members of the public the opportunity to train using the methods and facilities that the senior squad will be utilising in this coming pre-season.
Starting from June 18th the performance staff will be running a five-week training programme with two one-hour sessions per week. So whether you want to prepare for your own pre-season, get ready for your summer holidays or simply get fitter and healthier the staff will be able to accommodate your needs in the programme. All we ask is that you are already moderately physically active and you come with an open mind, willing to train.
To keep the sessions as specific as possible and to enable effective coaching while you train places are limited to 12 people per group.  With two groups on offer this limits the intake to 24 people on this first block.
A further opportunity is being offered to aspiring young athletes between the ages of 16-18 that what to learn the fundamentals of athletic development regardless of sport or gender.  A small group of 10 places is being offered again for two sessions per week for five weeks starting from June 18th.
At a session cost of £25 per session (£250 for the block) with no additional membership fees this offers great value for money in a private training facility.
Sessions will be led by Head of Strength and Conditioning Chris Hart (former Northampton Saints, Worcester Warriors and Scotland Rugby) and Strength and Conditioning Coach Cyrus Azariah (former Wasps).
Sessions will likely run on the following days and times but may be subject to change prior to the course starting:
Tuesday and Thursday
17:00 – 18:00 Aspiring Athletes
18:00 – 19:00 Adult Group 1
19:00 – 20:00 Adult Group 2
If you are interested in booking a place email Chris Hart via sandc@coventryrugby.co.uk