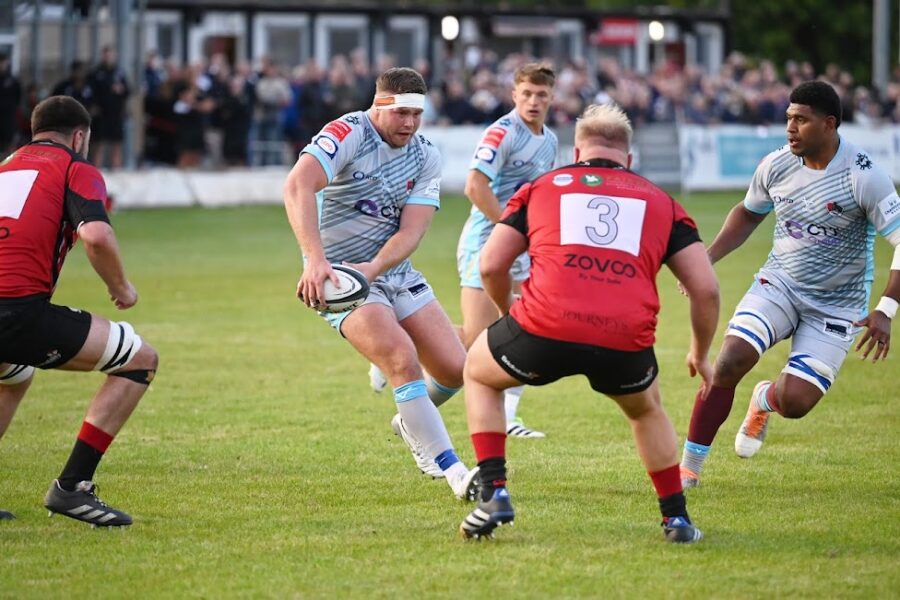 Despite his relatively tender 25 years prop forward Toby Trinder is one of the more experienced members of Coventry Rugby's squad.
The former England U20 loose head joined Cov from Northampton in 2020 and has since added two complete Championship seasons to the part-year with which he launched his blue-and-white career.
He is therefore well placed to comment on how Alex Rae's team are shaping up for the new season and after a couple of months of preparation plus pre-season wins over Leicester Lions and Birmingham Moseley Trinder likes what he sees.
"Last season we had a round 15 players come and go over the summer but this year there's only been six or seven so we have retained a core group of players which has really helped," he says.
"We respect that players from the top end of the Championship will try to go on and join Premiership sides – being honest that's also a compliment to us and suggests we're doing something right – so there will always be some changes.
"There's been the odd tweak along the way but for us it's very much a case of picking up where we left off last year. It may be a bit harder this time after finishing third as last year I think quite a few teams didn't see us coming or expect us to do as well as we did.
"The boys that have joined us have impressed so far – they look hungry and sharp – so I'm looking forward to seeing what they can do in the cup and league games."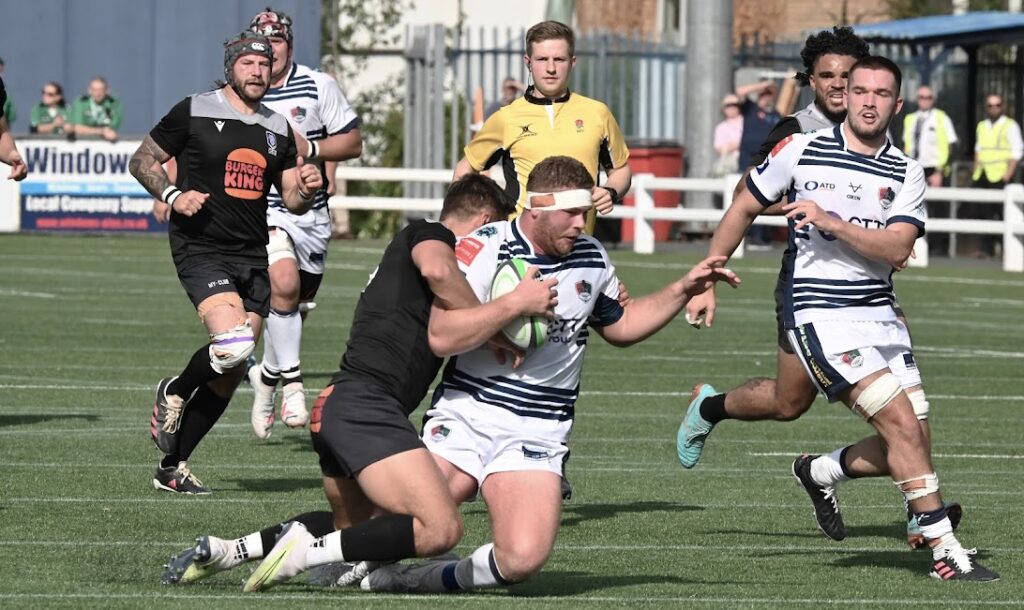 This time last year not many Championship onlookers would have predicted Cov's third-place finish or that they would win at Ealing and draw with winners Jersey during a post-Christmas purple patch.
And according to Trinder the club's best league finish in over 20 years was a classic case of momentum bringing confidence.
"We didn't know what to expect at the start of last season and when we won five of the first seven games we didn't look back," he says. "When you get a few wins the team grows and bonds together and as you progressively get more used to each other it just keeps developing.
"We have taken lots of confidence from knowing if we do things right we're a difficult team to stop as the tempo we play with makes it hard for other teams to live with us especially on our 4G pitch at home.
"But there has to be a balance and we have a big pack this season so Alex wants us to be able to adapt and also beat teams with maul tries and by having a dominant scrum especially in bad weather in the winter."
For professional rugby players the amateur days of putting your feet up over the summer while eating and drinking plenty before suffering in pre-season are long gone as Trinder explains.
"The coaches stayed in touch in our WhatsApp group through the close season summer break and in summary I'd say their message was 'the best way to get in shape is to not get out of shape,' he laughs.
"Even though we had a few weeks off that meant we were all soon back on transition programmes and running and from an injury prevention viewpoint that's pretty essential. To be honest, if you had a five-week total break then went straight back into running lots of metres there would be a lot of joint and muscle stiffness.
"Pre-season has been tough but very good. We've done loads of rugby content in more recent weeks with ball in hand and had good workouts against Leicester Lions and Moseley.
"We're chomping at the bit to play competitively now – in fact if we'd had a game a month ago we all have been ready!"
Buy tickets to Coventry Rugby v Saracens here.