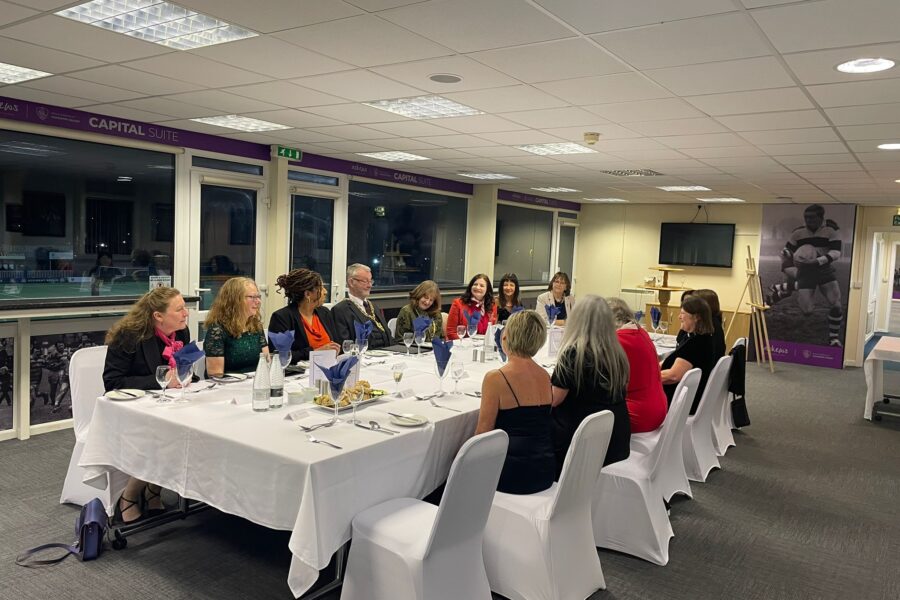 Coventry Rugby was delighted to host the Lord Mayor –Councillor John McNicholas and his guests last Friday evening for a dinner in celebration of International Womens Day. Thirteen influential women from the Coventry area were in attendance.
Among those invited wasMatron May Parsons – who gave the first Covid-19 vaccination, BBC PresenterTrish Adudu,Pru Porretta – better known as Lady Godiva,Tina Costello – CEO Heart of England andDame Stella Manzie – Chair at University Hospitals Coventry and Warwickshire.
"I had a lovely invitation from the Lord Mayor to Celebrate International Women's Day" commented Lady Godiva – Pru Porretta on her Facebook page. "Great Company, food, venue and staff all fantastic ingredients for a brilliant evening celebrating strong inspirational women who have all broken the bias making the future brighter by their efforts".
The theme of the evening was the theme of this year's International Women's Day is #BreakTheBias, which is captured in the photo below with the guests striking the IWD pose. Break the bias addresses the importance of acknowledging and addressing bias, conscious or otherwise, and it's critical role in furthering the diversity, equity and inclusion agenda.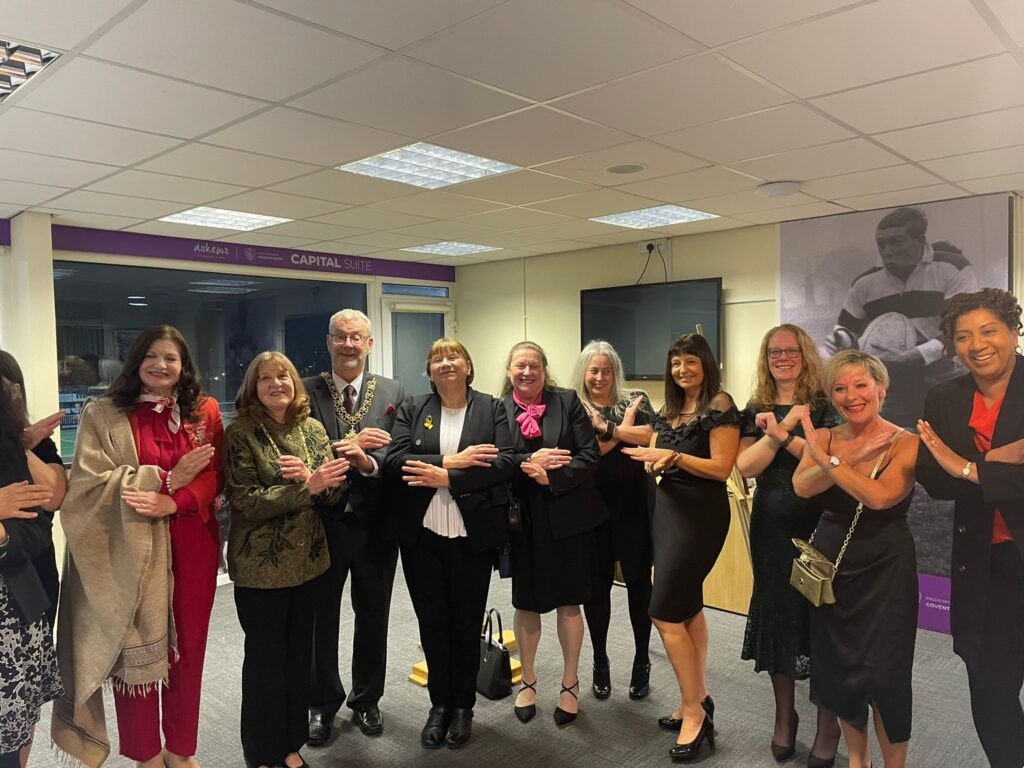 Cllr McNicholas visited Butts Park Arena a few weeks ago in order to sample our Walking Rugby initative.During his time at the session,Cllr McNicholas addressed the Walking Rugby group with a short speech – "Coventry Rugby Club does so much for our city. Not only do they provide first-class entertainment on the pitch, but they also support local sports teams and community groups, help with education and health and so much more."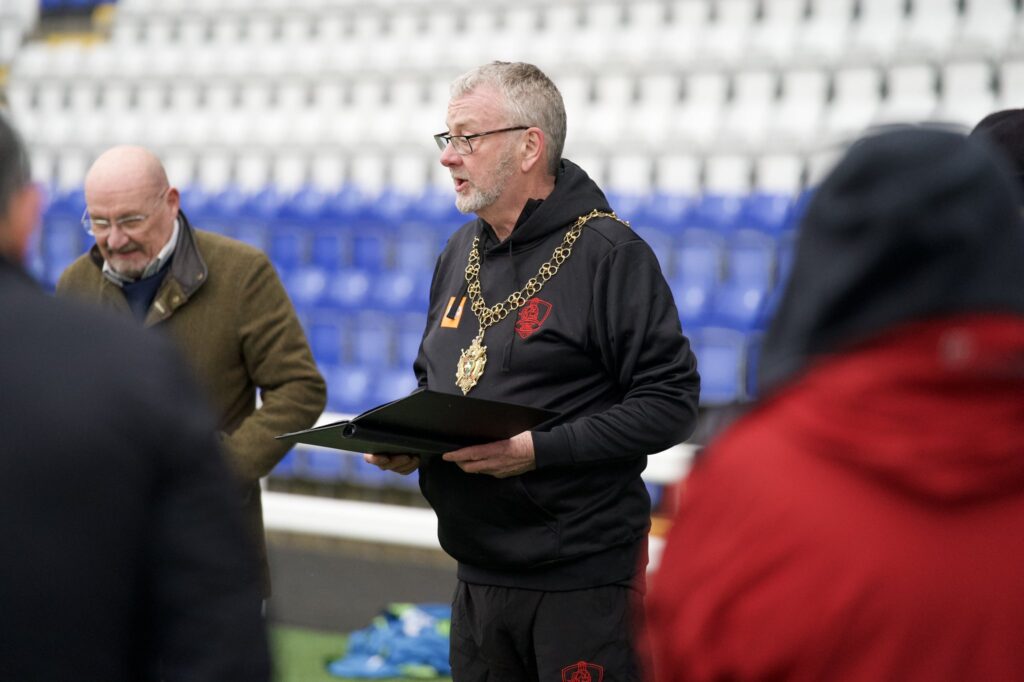 If you are interested in hiring Butts Park Arena for a event of your own, please contact cmcgorman@coventryrugby.co.uk or phone the office 02476 231 001 between 12-4pm weekdays.