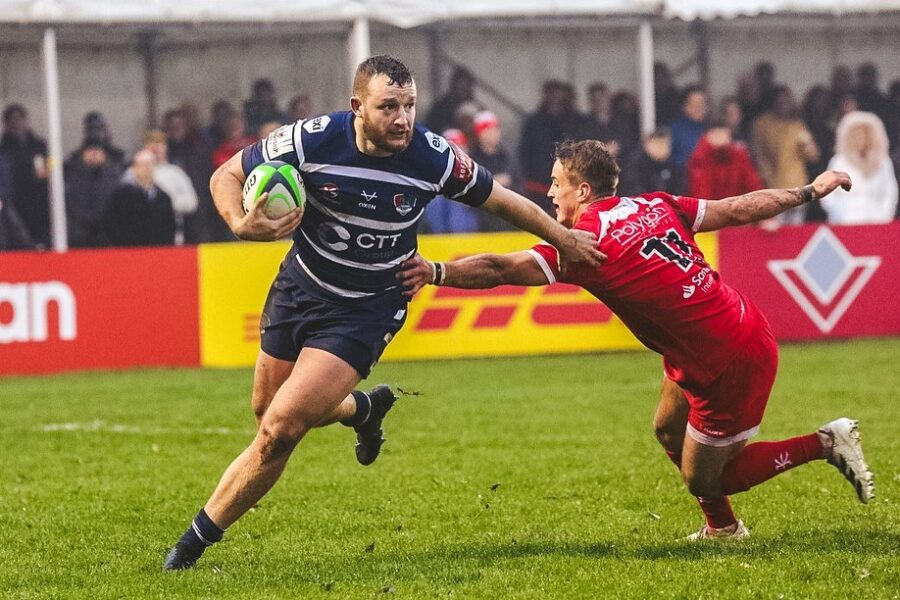 Well, the season goes on.
After last week's heroics against Doncaster to close out the double legged quarter final 62-53 on aggregate, Coventry have named the side to face Jersey at the Stade Santander International tomorrow evening at 7pm.
There are 4 changes to last weekend's starting team that are aiming to head to the Championship Cup final and extend the season by another week. Big news comes in the front row as Phil Boulton makes his return to the side after a broken arm which has had him on the sidelines since January. Boults is joined by captain Jordon Poole at Hooker and Toby Trinder to create mix of youth and experience.
James Tyas and Adam Peters are the ever present and ever dependable second row pairing hoping to provide a strong starting point at set-piece time. To complete the starting pack, an identical back row that began Sunday's quarter-final second leg will do the same on Friday. Senitiki Nayalo once again dons the number 8 jersey whilst Ryan Burrows in nursing a leg injury that has kept him out of contention for selection. The flanks are occupied by Josh Bainbridge and Fred Betteridge once again.
Another return from injury comes in the form of Josh Barton in to the starting 9 shirt. Dan Babos left the field hurt on Sunday afternoon, so the return of Barton is a welcome and well timed one. Tony Fenner stays at 10 after his heroics from the kicking tee last weekend.
Andy Forsyth remains in the centres, this time in the outside channel as Rob Knox joins him at 12. Only the one change in the back 3 as Rob Stevenson comes in to the starting team on the wing. Louis Brown is at the back with James Martin also remaining.
There are just a mere 2 changes to the bench for this weekend's semi-final showdown. Tom Stanton and Sam Aspland-Robinson join Fin Ogden as the replacement backs, whilst Suva Ma'asi, Luc Jeannot, Jake Bridges, Rhys Thomas and Tom Ball are once more ready to impact the game from the replacements bench.