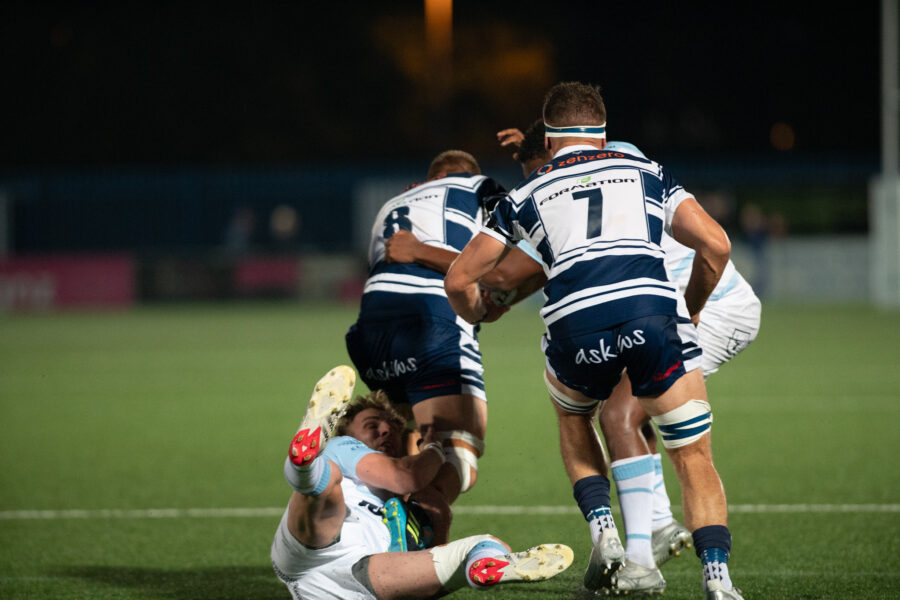 Coventry Rugby has announced its squad for the second fixture of the 2022/23 Championship campaign, against Jersey Reds on Saturday 17th September.
Following last Friday's season-opening victory over Bedford, Alex Rae's 23-man squad will make the trip over to the Channel Islands as they look to continue their bright start to the new league campaign.
Celebrating 50 appearances for the club, Toby Trinder joins Harry Seward and club-captain Jordon Poole in the front row, whilst James Tyas packs down next to George Smith in a familiar-looking second row.
Fred Betteridge (6) and Senitiki Nayalo (8) swap positions from last week's Bedford clash, with Josh Bainbridge, at blindside flanker, filling out the back row.
Former Jersey man Will Lane accompanies Pat Pellegrini in the half-back pairing, whilst Lucas Titherington and Will Wand will look to add stability as well as dynamism to the midfield.
James Martin (11), Will Talbot-Davies (14), and Louis Brown (15) make up an unchanged back three.
Four front row replacements will look to add power from the bench in the form of Will Biggs, Danny Southworth, Jake Bridge, and Suva Ma'asi, with Tom Ball providing cover for the back row.
Young half-backs Fin Ogden and Evan Mitchell will be looking to make an impact from the bench, whilst the electric Shea Cornish rounds-out Saturday's 23.
Below is your full 23-man squad to face Jersey Reds:
1.Toby Trinder 2.Jordon Poole (c) 3.Harry Seward 4.James Tyas 5.George Smith 6.Fred Betteridge 7.Josh Bainbridge 8.Senitiki Nayalo 9.Will Lane 10.Pat Pellegrini 11.James Martin 12.Lucas Titherington 13.Will Wand 14.Will Talbot-Davies 15.Louis Brown
16.Will Biggs 17.Danny Southworth 18.Jake Bridges 19.Tom Ball 20.Suva Ma'asi 21.Fin Ogden 22.Evan Mitchell 23.Shea Cornish