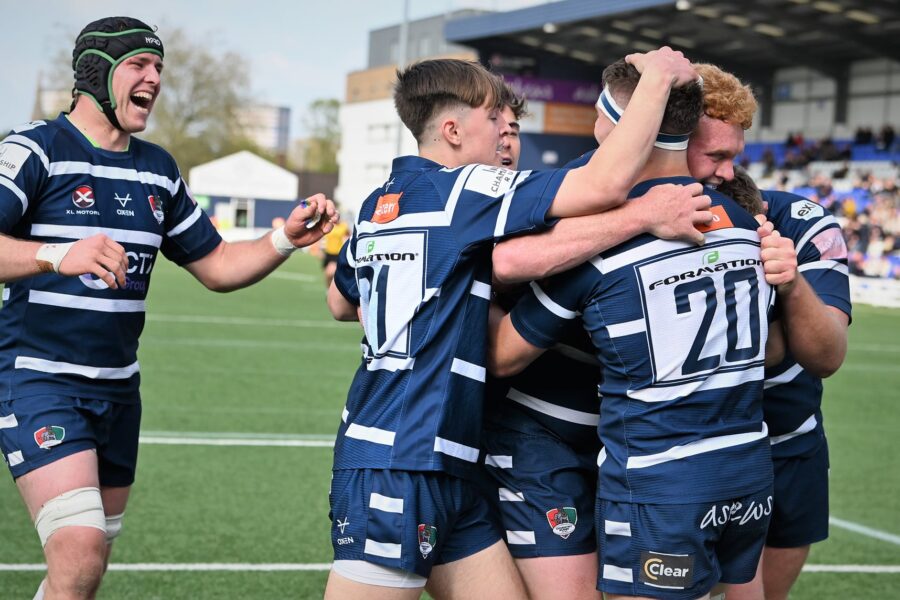 The Coventry side that heads to face Doncaster in what is the first leg of a Championship Cup, quarter-final, has a sense of familiarity, with a few changes to the team that did a job against Ampthill a week ago here at the Butts.
Needing to successfully overcome the 6 point deficit, Coventry beat Ampthill 31-22 as required to qualify for a double-legged quarter final against Doncaster Knights. With only 2 personnel changes to the starting forward pack, there are a couple more in and outs within the back department.
An identical front row of Toby Trinder, Jordon Poole and Matt Johnson will start the game aiming to provide a good platform at the set-piece. Adam Peters returns to the second row to accompany James Tyas after the two had spent far too long apart last week.
Changes come in the back row as Senitiki Nayaylo is on Army duty this weekend in the much anticipated Army vs Navy clash in the capital. Ryan Burrows comes in to the 8 shirt, and the role of captain, as what could be described as an adequate replacement. Josh Bainbridge returns to the starting line up at 7 with Fred Betteridge remaining at 6.
One change to the half backs as Tony Fenner starts at Fly Half alongside Dan Babos who stays at 9. Will Owen swaps his 13 shirt for his more familiar 12, and is joined by the ever dependable Andy Forsyth outside him.
The back 3 this week bears a careful mix of pace and power. Louis Brown retains the full back role, with two fresh faces on either wing to that of the team that faced Ampthill a week ago. On the left is James Martin, with Louis James providing the symmetry to a completed back 3. The two speedsters linked up like poetry in motion in the previous tie to create a memorable score, and the same this week would go a long way to making a favourable start this Cup quarter-final.
The front row replacements have not changed, meaning that Suva Ma'asi, Luc Jeannot and Jake Bridges will look to make their impact off the bench this week. Rhys Thomas and Tom Ball complete the subs in terms of forwards, with an exciting trio of backs in accompaniment. Fin Ogden has a chance to gain his second senior cap after a successful debut last week, whilst Tom Emery continues his return to play after a lengthy period out injured with shoulder trouble. Just incase there was not enough speed loaded up on the bench, Rob Stevenson has been thrown in to the mix to complete an exciting 23.
1.Toby Trinder 2.Jordon Poole 3.Matt Johnson 4.Adam Peters 5.James Tyas 6.Fred Betteridge 7.Josh Bainbridge 8.Ryan Burrows (c) 9.Dan Babos 10.Tony Fenner 11.James Martin 12.Will Owen 13.Andy Forsyth 14.Louis James 15.Louis Brown
16.Suva Ma'asi 17.Luc Jeannot 18.Jake Bridges 19.Rhys Thomas 20.Tom Ball 21.Fin Ogden 22.Rob Stevenson 23.Tom Emery