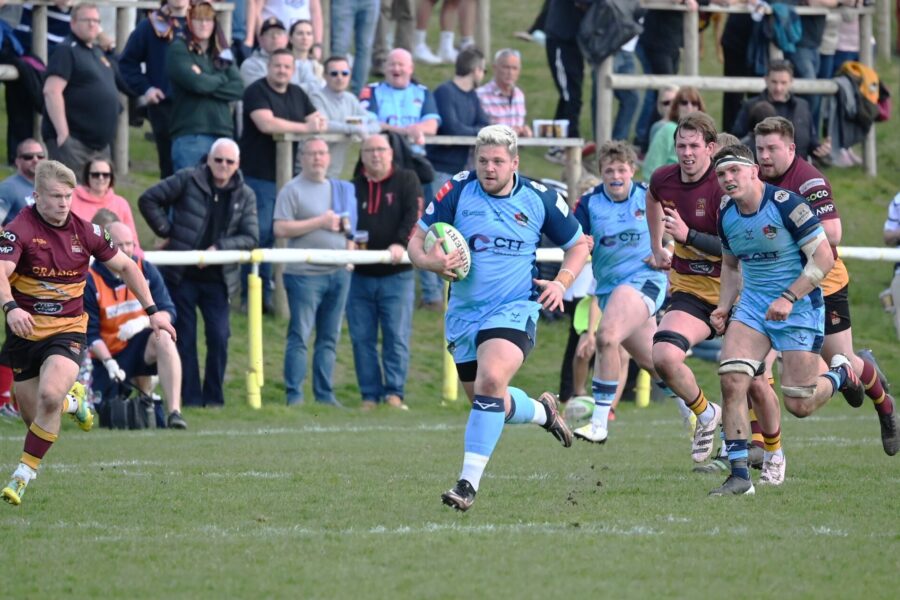 Coventry Rugby has announced its squad for the upcoming fixture against Richmond, on Saturday 15th April.
Following last weekend's win at Ampthill, Alex Rae's men will travel down to the Richmond Athletic Ground in South-West London, looking to continue adding points to the Championship league table.
The front row remains unchanged from the trip to Dillingham Park, with Suva Ma'asi packing down next to Toby Trinder and Ollie Andrews.
In the engine room, CTT March Player of the Month James Tyas partners George Smith, whilst the back row consists of Tom Ball, Josh Bainbridge and Tom Dodd at Number 8.
Will Lane will link up with Evan Mitchell in a youthful half-back pairing, which will be key to unlocking the Richmond defence.
Lucas Titherington, fresh from announcing his re-signing with the club, starts at inside-centre and will find Will Wand outside him at 13, whilst the matchday XV is rounded out by a back three of Louis James, Will Talbot-Davies and Louis Brown at fullback.
Will Biggs, James Kenny and Jake Bridges will all be waiting in the wings to bring some additional firepower to the front row, whilst Rhys Thomas will conclude the forward replacements.
In the backs, Will Chudley will bring heaps of experience as replacement scrum-half, whilst Theo Mannion, senior academy fly- half, is set to make his Champ debut off the bench. James Martin and Will Rigg round out the squad, and will provide ample cover across the backline.
1.Toby Trinder 2.Suva Ma'asi 3.Ollie Andrews 4.James Tyas 5.George Smith 6.Tom Ball 7.Josh Bainbridge 8.Tom Dodd 9.Will Lane 10.Evan Mitchell 11.Louis James 12.Lucas Titherington 13.Will Wand 14.Will Talbot-Davies 15.Louis Brown
16.Will Biggs 17.James Kenny 18.Jake Bridges 19.Rhys Thomas 20.James Martin 21.Will Chudley 22.Will Rigg 23.Theodore Mannion