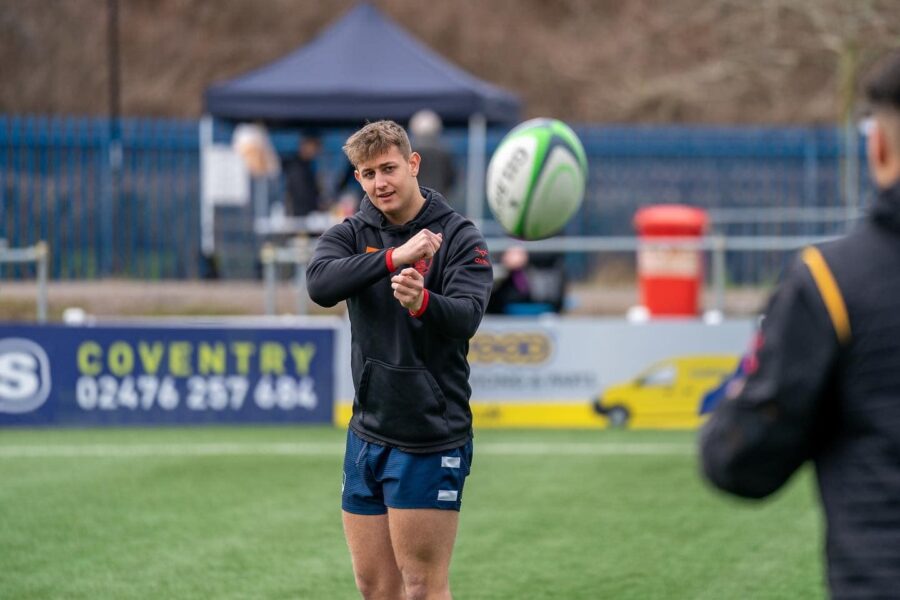 An extremely exciting group of youngsters will make up the Coventry outfit to face what will be an undoubtedly strong UK Armed Forces side tomorrow night.
Coventry will play hosts to a talented collection of the best young players within the combined UK Armed Forces under the Butts Park lights on Friday evening. Whilst Kick-off is at 19.45, the action on the pitch starts much earlier with kids multi-sport activities led by our Community team and senior players taking place from 17.30 onwards. Both the pre game festivities and the match itself are FREE of charge! If you haven't already, you can either book your free ticket online now or just simply turn up and grab one on the door.
Coventry's team of under 23 year olds have a mix of first team experience and bursting potential. Ollie Stone, formerly of Warwick School and Bromsgrove will captain the side and join ex Moulton College hooker Owen Postlethwaite and Coventry U19 academy prop Marie Walker to form the starting front row.
Raymond Kanyasa, who formerly plied his trade at Bugrooke RFC packs down next to another Coventry U19 academy member in Louis Andrews Tooth to make up the second row. Brandon Tacitos will start at 6, with ex Moulton and Princethorpe College players in George Hallam and Cameron Taylor starting in the back row at 7 and 8 respectively.
The starting backline bears a careful mixture of pace and power. Fin Ogden and Ollie Betteridge start at 9 and 10 in what is a half back pairing with plenty of exposure to the senior team set up this season. Coventry College graduate Leo Jowett joins senior player Louis James in the centres to form an exciting partnership in the midfield.
Former Northampton Old Scouts boy James Brazier starts on the left wing, with David Opoku on the other side at 14. Opoku will be looking to recreate some of the storming runs down the flank that we saw against the RAF last month. Finally, making up the final line of defence is Sam Peppitt, another player on the University course here at Coventry Rugby starts at full back.
U19 hooker Will Ecclestone starts on the bench, joined by fellow front rowers Zac Byers and Miquel Alves. Riley Austin King and Fraser McIntosh are the two reserve loose forwards that will look to make an impact when they join proceedings tomorrow evening.
Replacement fly half is U19 Ben Leahy. He is joined on the bench by Will Farrar and Ollie Freeman – both formally of Moulton College. Finally local lad Flynn McCrum of Barker Butts RFC and Kenilworth Sixth Form takes the final spot on the bench.
1. Ollie Stone 2. Owen Postlethwaite 3. Myrie Walker 4. Raymond Kanyasa 5. Louis Andrews Tooth 6. George Hallam 7. Brandon Tactios 8. Cameron Taylor 9. Fin Ogden 10. Ollie Betteridge 11. James Brazier 12. Leo Jowett 13. Louis James 14. David Opoku 15. Sam Peppitt
16. Will Eccleston 17. Zac Byers 18. Miguel Alves 19. Riley Austin King 20. Fraser McIntosh 21. Ben Leahy 22. Will Farrar 23. Flynn McCrum 24. Ollie Freeman