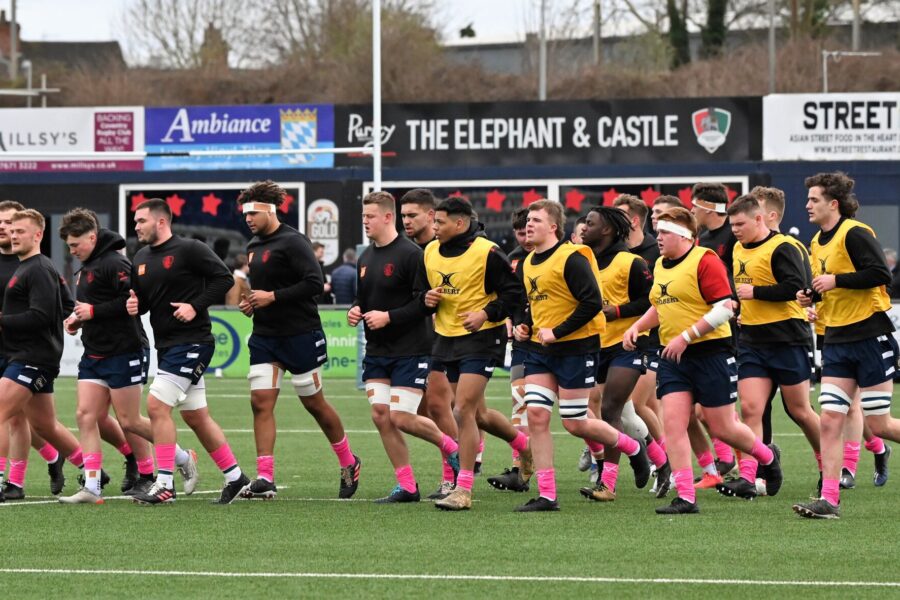 Coventry U23 vs Cambridge University 1st XV | Wednesday 16th March 2022 | Kick-Off 19:30 | Cambridge University RFC | Friendly Fixture
The development squads have had a good selection of friendly fixtures lately, appearing in fixtures against the RAF, the Army and Oxford University.
The Coventry Rugby development pathways come from two avenues: the Senior Academy squad and Coventry Moulton Academy, which is a partnership between Coventry Rugby and Moulton College. The U23 fixtures are made up of a mixture of the two as well as some guest players when needed.
The Coventry U23 squad is set to play Cambridge University tomorrow and the team has been announced.
The front row is made up of Leroy O'Neil (G: Northampton Saints) at loosehead prop, Ollie Stone (Coventry Moulton U19) at hooker and Stu Day (Peterborough RUFC) at tighthead.
Ray Kanyasa and Louis Andrew Tooth (Both Coventry Moulton U19) complete the second-row partnership.
In the back row, George Hallam (Coventry Moulton University) appears at blindside flanker, Archie Strath (G: Cambridge RFC) at openside and Zac McClure (G: Peterborough RUFC) at. number 8.
Ollie Betteridge (Senior Academy) and Fin Odgen (Coventry Moulton U19) are named as half-backs.
On the left wing is Quinton Blythe (Senior Academy), inside centre is Joe Brock (Senior Academy) outside centre is Louis James (Senior Academy) and on the right-wing is David Opoku. Sam Peppit (Coventry Moulton University) completes the starting line up at fullback.
Two other guests appear on the bench – Sam Cowell and Ross Chamberlain who are both Peterborough RUFC players.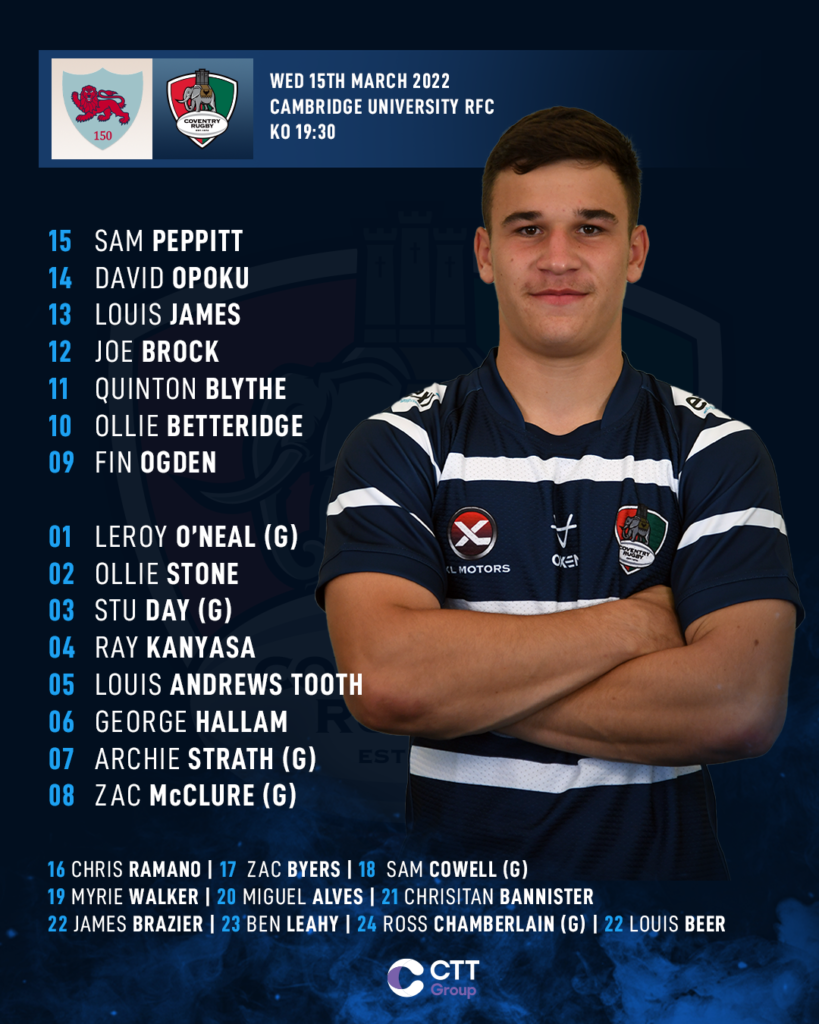 Upcoming Development Games:
Coventry Moulton vs Coventry Uni | Wednesday 23rd March | Venue / KO TBC
Coventry U23 vs Combined Services | Friday 1st April 2022 | Butts Park Arena | KO 7.30pm
Coventry U18 vs Boys Club of Wales | Sunday 3rd April 2022 | Pyle RFC | KO 2.30pm
Coventry U23 vs Lambs | Sunday 24th April 2022 | Venue and KO TBC