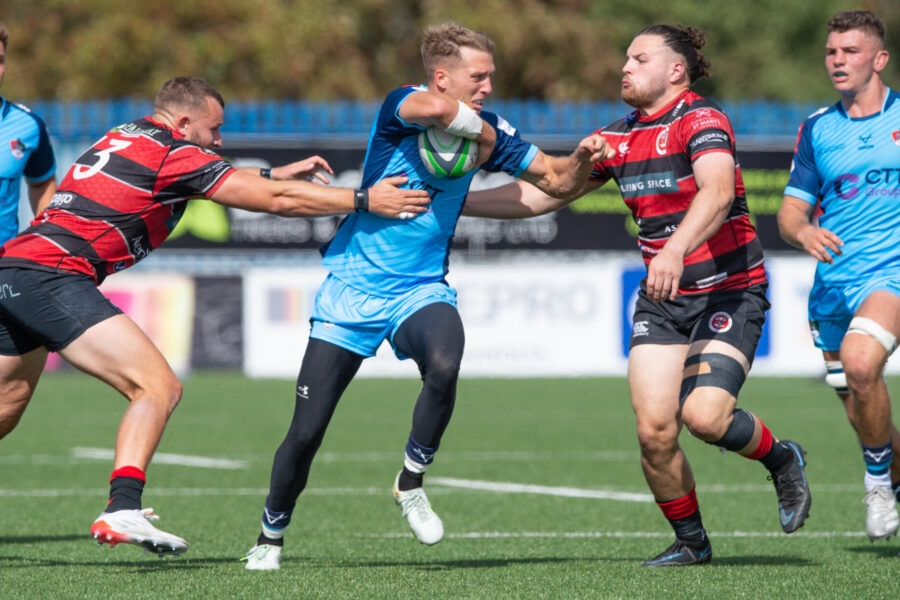 Coventry Rugby has announced its squad for the final fixture of the 2022/23 pre-season, as Premiership giants Bath come to town.
Broadstreet RFC play host to this Saturday's game, where the visiting West Country side will provide a stern test for an ambitious Coventry squad. Head Coach Alex Rae has named a slightly-reduced 27-man team compared to last week's squad against Moseley, but one which still aims to blend youth with experience.
Toby Trinder and Harry Seward are joined by returning captain Jordon Poole in the front row, whilst James Tyas will pack down next to Adam Peters in the engine room.
Tom Ball starts at blindside flanker, in what is an otherwise unchanged back row from the Moseley game, with the ever-reliable Josh Bainbridge and Fred Betteridge filling out the pack.
Will Lane accompanies academy-graduate Evan Mitchell in a new half-back pairing, with the outside half hoping to make a similar impact to the one he made off the substitutes' bench in last week's fixture.
Will Rigg and Lucas Titherington both start in the centres, whilst James Martin, the eye-catching Shea Cornish, and fullback Louis Brown make up the back three.
Four front row replacements will look to add power from the bench in the form of Will Biggs, Danny Southworth, Ollie Andrews and Jack Bridges, with George Smith providing cover for Tyas and Peters in the second row.
Fin Ogden and new-man Pat Pellegrini will bring control to the half-back positions off the bench, whilst last week's centre combination of Ollie Betteridge and Will Wand will look to spark some of the dynamism they displayed against Moseley in the midfield.
Louis James, Joe Brock, and George Hallam complete the squad that will take on the Somerset side.
We look forward to welcoming you all to Broadstreet RFC on Saturday from 11am onwards, on what's sure to be a brilliant day for players and supporters alike. Please make sure to leave plenty of time for your journey, in order to avoid any issues with local roadworks.
Below is your full 27-man squad to face Bath Rugby:
1.Toby Trinder 2.Jordon Poole (c) 3.Harry Seward 4.James Tyas 5.Adam Peters 6.Tom Ball 7.Josh Bainbridge 8.Fred Betteridge 9.Will Lane 10.Evan Mitchell 11.James Martin 12.Will Rigg 13.Lucas Titherington 14.Shea Cornish 15.Louis Brown
16.Will Biggs 17.Danny Southworth 18.Ollie Andrews 19.Jake Bridges 20.George Smith 21.Fin Ogden 22. Pat Pellegrini 23.Ollie Betteridge 24.Will Wand 25.Louis James 26.Joe Brock 27.George Hallam