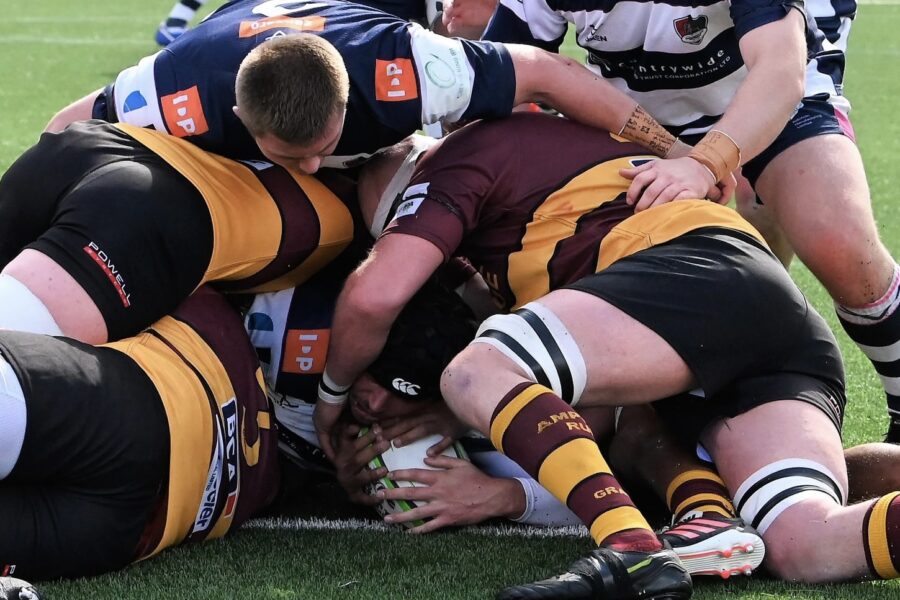 Three changes to the starting line up as Coventry turn attentions from a victorious league finale against Richmond to the first of Championship Cup, knock out, double-legged rounds against Amptill at Dillingham Park – before the return fixture here at the BPA in a few weeks.
After a strong performance in the capital a fortnight ago, the first change comes in the pack. Jordon Poole is in the starting Hooker shirt as Suva Ma'asi looks to make an impact from the bench. Toby Trinder and Matt Johnson will accompany Poole in the front row as they aim to supply steady set-piece opportunity.
The bromance that is Adam Peters and James Tyas once again create the second row pairing. Tom Ball will start the game as a replacement, with Senitki Nayalo donning the 6 shirt this weekend. Josh Bainbridge forms a third of the back row next to Ryan Burrows – who plays in his final Championship Cup campaign after announcing his forthcoming retirement at the end of the current season. (Here's hoping it's a long Cup campaign!)
The youthful and exciting half back pairing of Josh Barton and Evan Mitchell once more start at 9 and 10 respectively. The only change from the Richmond fixture two weeks ago, concerning the backs, is in the centres. Rob Knox shifts in one to the outside centre position to replace the un-well Andy Forsyth alongside Will Owen at 12.
The vacant wing position will be filled by James Martin who forms a back three with the ever dependable Louis Brown and electric Tom Stanton.
Luc Jeannot and Jake Bridges will make their impact in the front row as replacements, whilst Fred Betteridge and Tom Ball are the other substitutes in the pack. The final three subs to join the backline are Dan Babos, Anthony Fenner and Louis James.
1. Toby Trinder 2. Jordon Poole 3. Matt Johnson 4. James Tyas 5. Adam Peters 6. Senitiki Nayaylo 7. Josh Bainbridge 8. Ryan Burrows (c) 9. Josh Barton 10. Evan Mitchell 11. Tom Stanton 12. Will Owen 13. Rob Knox 14. James Martin 15. Louis Brown
16. Suva Ma'asi 17. Luc Jeanott 18. Jake Bridges 19. Fred Betteridge 20. Tom Ball 21. Dan Babos 22. Tony Fenner 23. Louis James