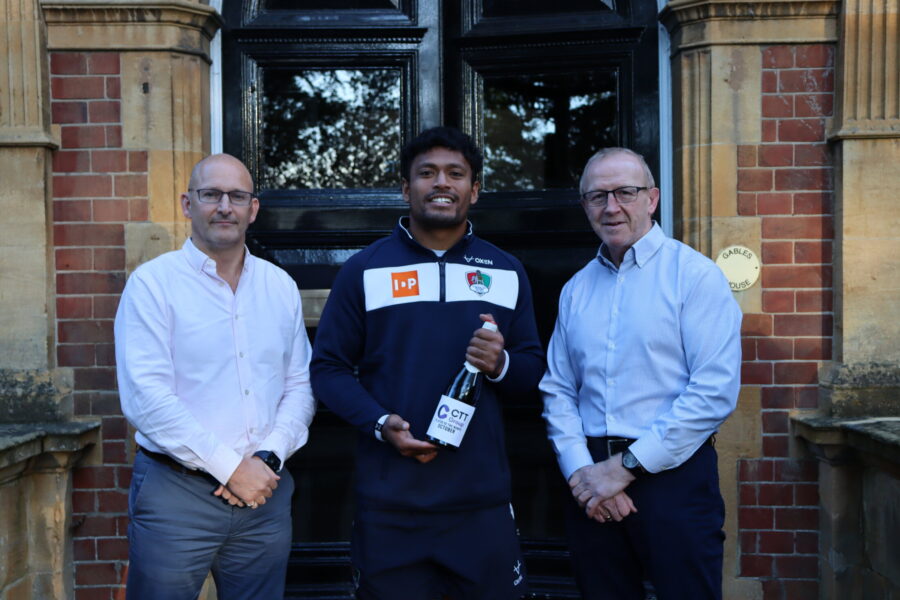 Suva Ma'asi was crowned CTT Player of the Month for October 2022 after receiving over 40% of the total votes on our online pole.
Suva visited Gables House, the home of CTT-Group to meet Bob Massey and Andrew Houston, where he was presented with a bottle of champagne in recognition of his achievements.
"Suva has made an enormous contribution to the team's run of form over the last month. His consistent all-round performances alongside his ability to find his way across the try line have made him a popular winner for October" – Bob Massey, CTT-Group.