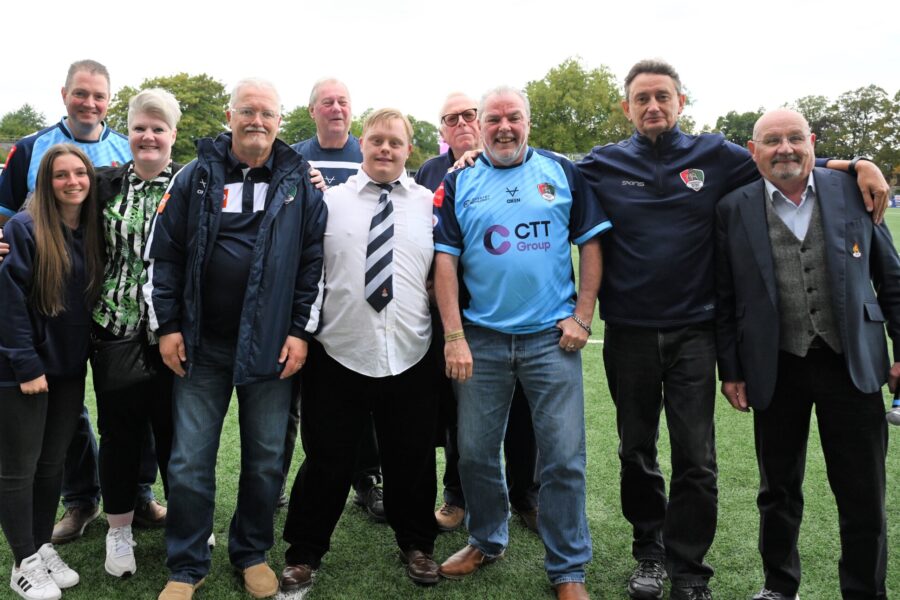 Coventry Rugby are delighted to announce a massive boost to the Coventry Rugby Foundation, in the form of a £5000 donation from the Coventry Rugby Supporters Club (CRSC).
The donation will make an enormous impact to the Foundation, which is the charitable arm of the club and works tirelessly in the community to deliver outreach projects to our city's youngsters through education and sport. The gift will help to support the continuation of projects such as Rugby & Reading, Coventry Stampede Wheelchair Rugby, as well as Project 500.
CRSC Chair, Paul Ingleston, commented "When the CRSC Committee were deciding how to make a commitment to Coventry Rugby, there was really one way in which we wanted to help and this was quickly identifiable. Project 500, together with other Community Department work, made it a no-brainer. For us, the chance to contribute to helping youngsters realise their potential and give them a chance to shine, made it an easy choice".
"Our CRSC Committee members were unanimous in our approval of this donation and hope it will inspire others to help in any way they can, in order to assist in these very valuable projects and efforts".
The donation from CRSC continues their long-established support of our club, for which we are perpetually grateful. Before last week's victory against Ampthill, Jon Sharp met with the CRSC on the Butts Park pitch to offer his personal thanks.
Anyone wishing to join the CRSC, or wanting further information, can visit their website here, or email CRSC1874@gmail.com