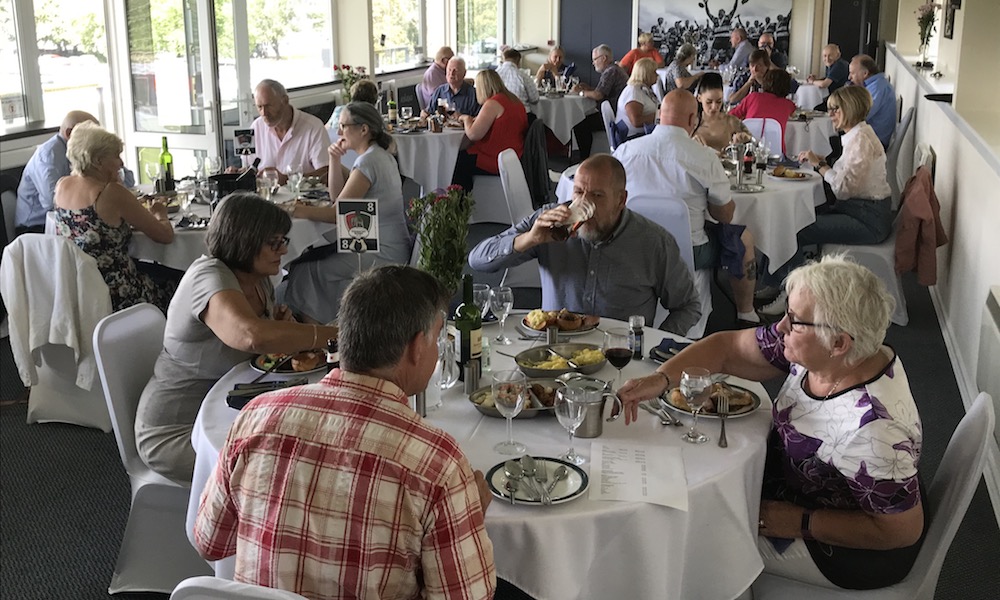 We are planning for a post-lockdown December with a series of events at Butts Park Arena, starting with one of our famous Sunday Lunches on December 6th.
Choose either a two-course (£20/person) or three-course (£25/person) menu, choosing both your arrival time and your menu options in advance during the booking process below!
Your menu choices are:
Starters Leek and Potato Soup served with bread roll, Creamy Garlic Mushrooms served with garlic bread, Prawn Cocktail served with buttered bread
Mains A platter of roast meats served with roast potatoes, vegetables and all the trimmings! Vegetarian option is available
Desserts Apple Pie served with custard, Strawberry Cheesecake served with cream, Lemon Syrup Sponge served with custard
If you have any dietary requirements just let us know during the booking process!
We are also taking advance bookings for Sunday, December 20th – just email Eddy Perez Reyes via epreyes@coventryrugby.co.uk