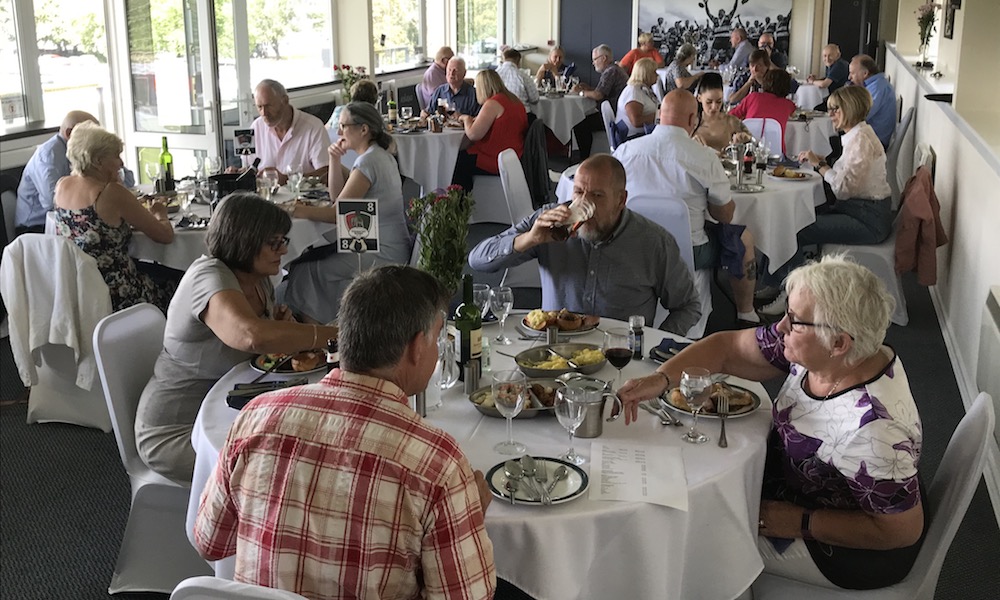 Bookings are now open for the next Butts Park Sunday Lunch on Sunday, October 25th.
Our mouthwatering roast lunches feature a platter of meat (roast beef and roast pork) served with roast potatoes, vegetables and all the trimmings. You can choose either two courses (£20 per person) or three courses (£25 per person), pre-ordering your meals online via the links below. Vegetarian options are available for your starters and mains and we can accommodate dietary requirements, too, for all three courses – just let us know in advance!
Your menu options on Sun, Oct 25th are:
Starters Leek and Potato Soup served with bread roll, Creamy Garlic Mushrooms served with garlic bread, Prawn Cocktail served with buttered bread
Desserts Apple Pie served with custard, Strawberry Cheesecake served with cream, Lemon Syrup Sponge served with custard
We've been ahead of the game throughout the pandemic, with a limit of six people per table, staggered arrivals, online bookings (including names, email addresses and phone numbers for contact tracing purposes), face coverings for staff, hand sanitisers at every table, and cashless payments.
To book just choose your time slot at the bottom of this page and follow the straightforward instructions!
Places are limited, so book now to avoid any disappointment! Bookings open from 12noon, with the final lunch at 2pm.