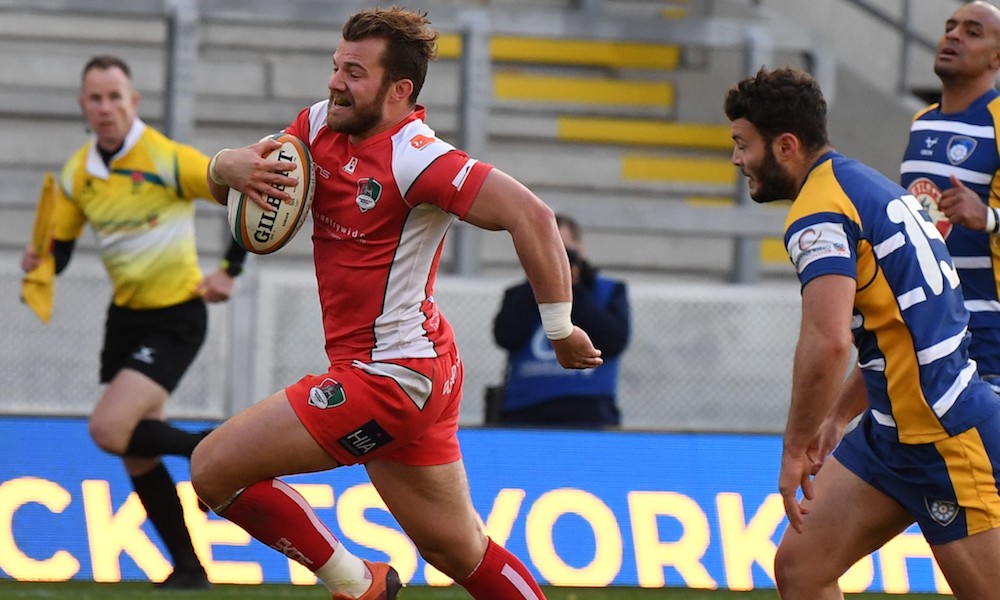 Coventry Rugby has today announced that the club has come to an agreement with London Irish to release James Stokes to join the Premiership outfit.
The move to London is the latest step in the rugby journey of the 28-year-old full back, who was brought to the club from Cambridge by Rowland Winter when the Director of Rugby took up the reins at Butts Park Arena.
He played more than 80 times for Coventry, scoring 35 tries, and says that he will always be grateful for the opportunity the club gave him.
"I've had an amazing three-and-a-half years at Coventry achieving promotion to the Championship and making some life-long friends along the way!" he says. "A huge thank you to Rowland, Jon Sharp, the coaches, the medical team and all the people behind the scenes for all their hard work and help on our journey, as well as a thank you to some of the best supporters in the country for making my time on the pitch so enjoyable."
Winter says that Stokes deserves his opportunity at the top level, and that the move also reflects the club's emphasis on personal development on and off the field.
"While we are sad to see James go, we are delighted for him to get an opportunity in the Premiership," Winter commented.
"We are working hard to become 'Premiership ready', and James has played a big part in our journey so far, but we recognise that some players and staff will accelerate quicker than the club along the way.
"We didn't want him to leave, but we didn't want to stand in the way of him achieving his dream either. We wish James well and thank him for all his efforts over the last few years."