COVENTRY Rugby is delighted to announce an agreement in principle with Coventry United FC for the City's newest football club to play home matches at Butts Park Arena from the start of the 2017-18 season.
This outcome is the result of extensive discussions between the two parties over the last two years.
The agreement, which applies to the men's Midland Football League Premier Division and Women's FA Premier League teams, will now see the boards of the rugby and football clubs working together throughout the remainder of the current campaign on logistical matters and required modifications to the stadium environment as required by the Football Association.
In addition, Coventry Bears Rugby League FC has agreed an extension to its tenure at Butts Park Arena.
Said chairman of Coventry Rugby, Jon Sharp: "We are very pleased to welcome these two Coventry teams with such exciting futures.
"Bringing soccer to Butts Park is in line with our vision of creating a multi-sport city centre facility serving different parts of the community. Coventry City FC have known about this development and have expressed their support.
"Together with Coventry Bears, that gives us three sports and four clubs bearing the city's name with headquarters at The Butts.
"Coventry Rugby already embraces disabled rugby and we wish to develop the work we have already started on women's rugby; we see this new deal enhancing that.
"Working together, these clubs and their respective sporting bodies can do something great for sport in this city.
"The women's Cup Final was played at the old Butts stadium 100 years ago, in 1917, so what a beautiful symmetry."
Added Sharp: "The obvious objectives are to improve the utilisation of Butts Park Arena as just 15 home games in a season does not make commercial sense. That's a woeful under use of a fabulous City amenity.
"Hopefully with this all parties will be in a better position to secure grants in order to upgrade facilities. The ladies will need additional changing rooms and we would very much like to have a modern pitch with an artificial surface suitable for all sports – the hope is to have a pitch in place by the start of next season.
"I'm very keen to develop sport in the community and Butts Park Arena is a fabulous central site, on bus routes and near to the railway station. With a new playing surface and extra changing facilities, I can see us having kids there on a regular basis through the week. That would mean the installation of low level training lights and, again, we are looking for funding for that.
"This is not short term, it is all part of our long term strategy and we feel it ticks all sorts of boxes and hopefully all clubs will prosper."
Jason Kay, chairman of Coventry United, commented: "We are absolutely delighted to confirm this amazing agreement to play CUFC & CULFC league and cup games at The Butts Park Arena for the 2017-18 season.  
"We look forward to our future in our new home at The Butts.  We would like to take this opportunity to thank Coventry Sphinx and the Alan Higgs Centre for their gracious participation in assisting this young non-league club reach for the stars. "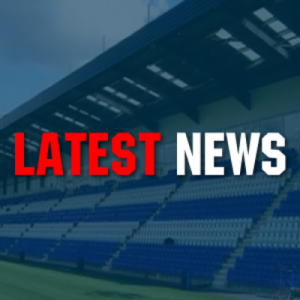 Ladies club chairman Tim Kalns added: "Butts Park Arena has the potential to become a real and very successful Community sports hub and we're delighted to be involved. It's great news for our club, for our sponsors and supporters, and it's great news for women's sport in Coventry. "