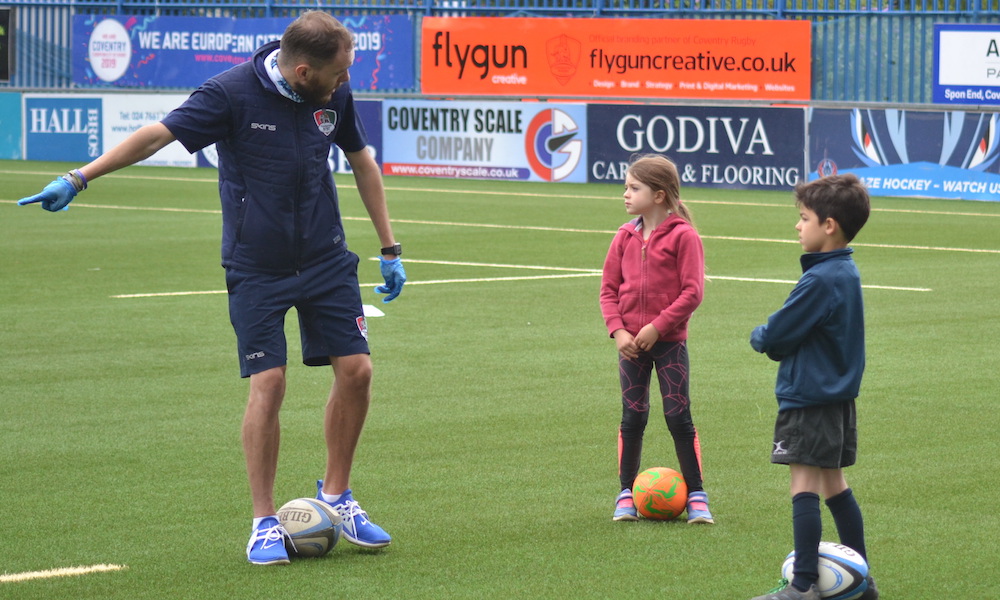 Our community team is getting busier and busier over the summer as our RML Multi-Sport Camps become more popular and sell out days in advance! So we are going to be needing Community Officers to help us expand and deliver more sport to more youngsters across the city and wider area!
So if you're interested and have the right qualifications then we want to hear from you! Just check out the role description below and email Hal Sparke via hsparke@coventryrugby.co.uk to apply!
Job Title: Community Officer
Reports to: Community and Foundation Manager
Pay Rate: £10-£15 p/hour dependent on experience and role
Overview:
Coventry Rugby is one of the country's leading professional rugby clubs and on a steady upward trajectory, finishing fourth in the 2019/20 Championship, the club's highest position in a decade.
The club and its Foundation have also expanded their work in the community over the last 18 months, working with schools, clubs and universities as well as the regular events and coaching camps at Butts Park Arena, the club's home in the centre of the city.
Coventry Rugby is seeking to grow their pool of Community Officers who will be responsible for the delivery of community engagement projects all over the West Midlands.
Community Officers will be expected to deliver their assigned community or Foundation programmes. These will range from coaching in partnered schools to delivering specialised sports sessions from both the club itself as well as its charitable partner, the Coventry Rugby Foundation.
All Community Officers will be expected to deliver the best possible product to the group that they manage. Coordinating the programme will include activities such as organising kit, taking registers (where applicable), creating and executing session plans, as well as being a link in communication between the school/agency delivered in and the club itself.
Activities will be allocated and managed by the Community and Foundation Manager, and will be tailored to the experience of the Officer him or herself and what their assessed strengths are.
This is a fantastic opportunity for aspiring sports coaches to gain some valuable experience, be paid for their passion for coaching, and make a difference in the community via the Coventry Rugby brand.
Personal Requirements (E= Essential, D = Desirable):
Confidence to deliver a quality programme whatever the specific demands of it shall be (E)
Experience working with children and young people (E)
Enthusiasm for sport and the difference it can make in our communities (E)
Experience of working in the sports and leisure industry (D)
Ability to organise and liaise with relevant manager to ensure optimum execution of programme (E)
Enthusiasm to improve and seek new opportunities (D)
Knowledge to promote all elements of Coventry Rugby as a business and use the position inside the various agencies/institutions assigned to help upsell further products/services of the company (E)
Full UK drivers license (E)
Valid DBS check (D), although this can be arranged through the club