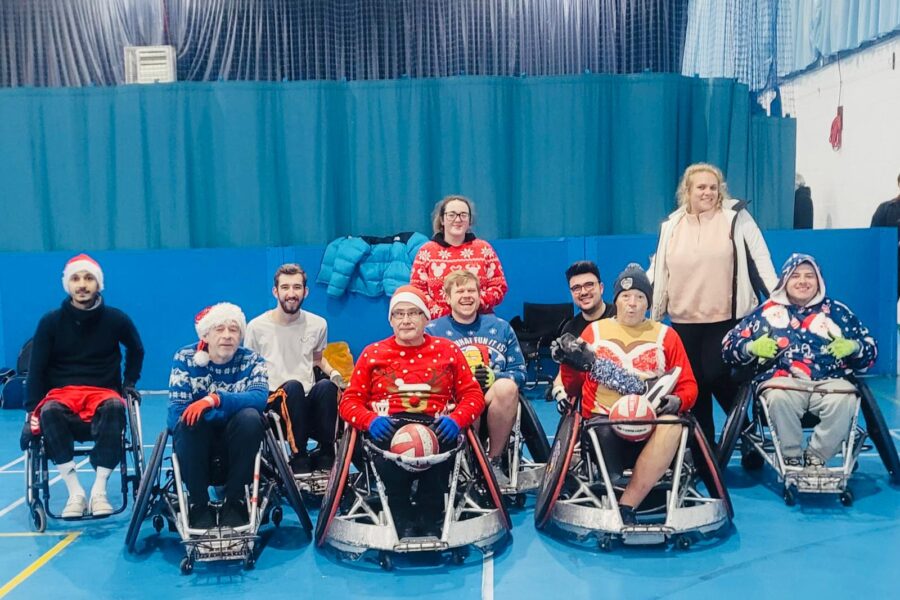 Written by Mandip Sehmi
As the festive period reaches full swing, it's a chance for us all to reflect on the year we've had while enjoying time with our loved ones.
With everything that goes on in the world, the little things we take for granted can become so important. We're proud to say that our Coventry Stampede has enjoyed another year of providing Wheelchair Rugby for disabled members of our community.
Rugby is a sport that can be adapted in many ways to include everyone. It's amazing that Coventry Rugby has inclusion at the forefront. Our community joins in every-way from supporting the team on the pitch to playing walking rugby, junior rugby at all ages and of course wheelchair rugby!
We are so grateful for the support of the Coventry Rugby Foundation who provide the platform for rugby to be accessible for all in Coventry and Warwickshire. The wheelchair rugby club is a place to keep fit, enjoy competition and be part of the rugby family both on and off the court.
Next year our focus will be on developing the club further and sharing more with our supporters. We will compete in the GBWR Championship and Midlands development league as well as hosting our own competition here in Coventry where supporters will be welcome.
To help us maximise our potential will be seeking the support of local businesses who can sponsor the team. Please get in touch if you would like to take part in a unique opportunity!
From all of us at the Coventry Stampede, thank you for your support. We wish you all a Merry Christmas and a Happy New Year.
Mandip Sehmi
Head Coach – Wheelchair Rugby
Msehmi@coventryrugby.co.uk