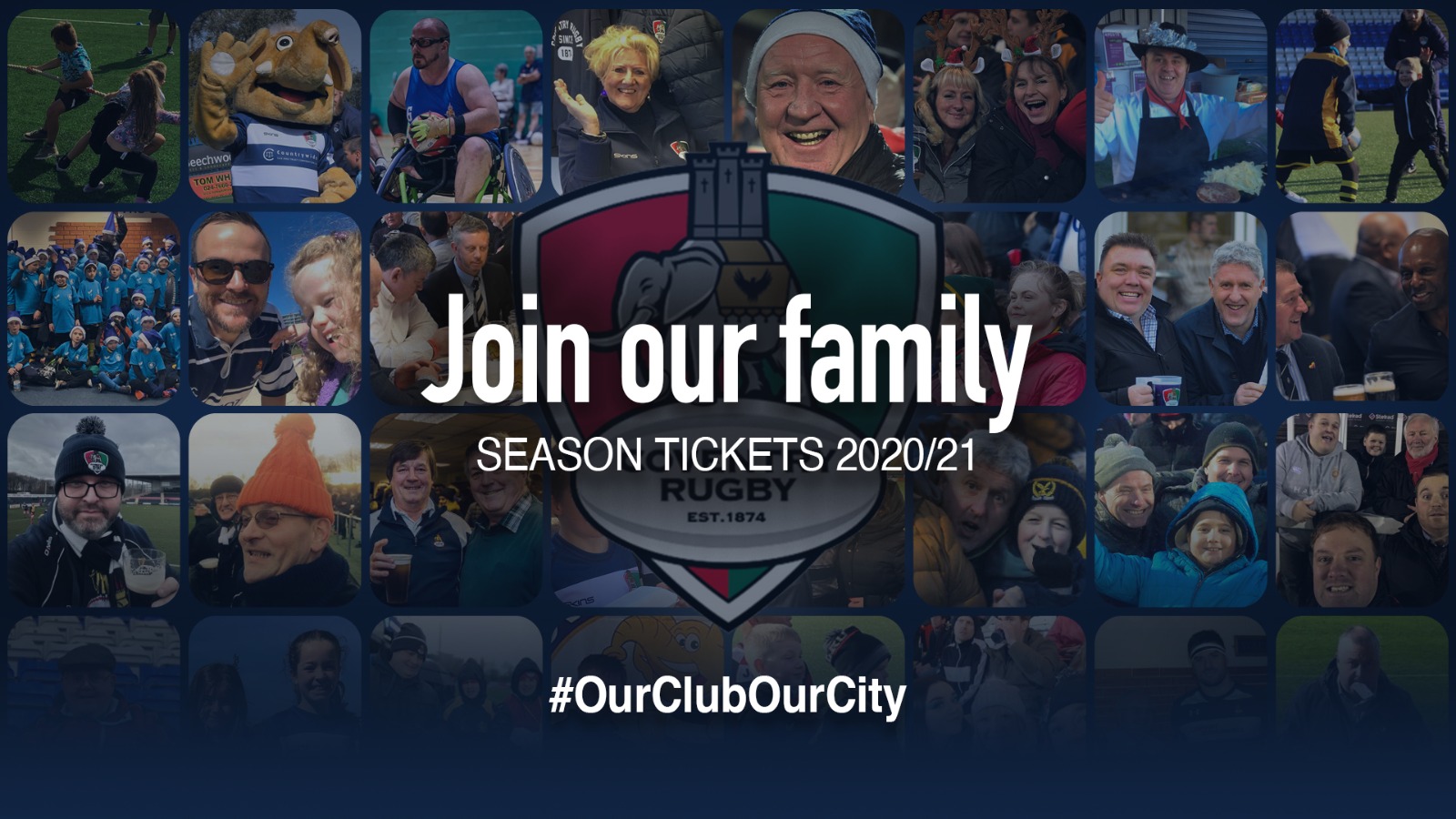 On behalf of everyone at Butts Park, a massive thank you for the support which has been shown over the last few weeks and months. In just over two weeks around half of our general admission Season Ticket Holders have renewed their place in the Coventry Rugby family for the 2020/21 season and given that we do not have a confirmed date for the return of rugby these bookings have reiterated that we have the best group of supporters anywhere in the Championship.
If you have renewed already then thank you once again, and you can relax until we send you your Season Card closer to the start of the season. Likewise if you ordered through the Crowdfunder then you should have had a confirmation email from the ticketing system as we process your orders.
If you have not renewed then we have extended the renewals-only period until 11:59pm on Monday night (July 13th). We have received some correspondence from Season Ticket Holders who have not been able to renew for one reason or another and therefore wanted to give you a few more more days to do so.
To renew head to coventryrugby.co.uk/seasontickets and follow the straightforward instructions. You will need a credit or debit card and around 10 minutes to complete the booking.
This is the best way of guaranteeing the same seat(s) as you had last year. From next Tuesday onwards the remaining seats in the XL Motors Stand will be on general sale, as the ticketing system does not allow us to both hold seats for renewals and have the remainder of the stand on general sale at the same time.
If you are experiencing difficulties then email enquiries@coventryrugby.co.uk with a daytime phone number and your order number and we will call you back before the deadline.
Please also note that at the moment the club's offices remain closed for the majority of the week, so renewals at this stage must be done online or via email. In-person bookings will be available at Butts Park Arena between 12noon and 3pm each Monday until further notice.
If you have a Vice Presidents Buffet package then you should have received an email directly from the club on Tuesday evening, as we have decided to suspend sales until we have more details and information regarding social distancing and match day hospitality. Seats will be reserved until further notice.
If you are looking to change seats then please wait until Tuesday, when you will be able to book any un-sold seats in the XL Motors Stand. Prices will not increase – the Early Bird prices will be in effect until the end of July.
Don't forget that you can also opt to spread your payments via direct debit, with the first of six payments due on August 5th. All of the details are on the Season Tickets page of the club's website, along with a comprehensive Q+A.
On behalf of everyone at Coventry Rugby we would like to thank you for your continued support throughout the last year and in making Butts Park Arena the most vibrant venue in the league.